Butler, PA Estate Auction
online only auction
•
7
day sale
•
sale is over
Terms
Terms: These are general terms and may not apply to all auctions:

Terms: Bidders/Buyers are responsible for reading and agreeing to all terms. Auction Company reserves the right to update terms if necessary. Once registered, it is the User's responsibility to check the latest version of the "Terms & Conditions", which will have the latest revision date posted.

Bidding: Bidding is a binding legal contract. By placing a bid on this system, you agree to all terms and that you will purchase the item for the amount of your bid, plus buyer's premium and sales tax, should you be the high bidder at closing. Bids may not be retracted. Auction Company reserves the right to reject or accept any and all bids. If it becomes necessary, the Auction Company also reserves the right to remove or block any person, entity or IP address.

PAYMENT TERMS - CASH, CHECK (Bidders who been with us for more than 6 months and active over the last 3) CREDIT (Min. $25 Purchase) - 10% Buyers Premium For Cash 15% For Credit **NO OUT OF STATES ARE ACCEPTED - Buyer's premium: A 10% buyer's premium applies to all winning bids and will be added to invoice after auction close. (For example, if a successful Bidder bids $10.00, they will be invoiced for $11.00.)

Payment: The winning bidder is responsible for full payment and pickup of items. I the bidder agree that if I do not show up to pickup my items I authorize BHD Auctions LLC to charge my credit card for the total invoice amount owed. I also understand that I will have 7 days to pickup my items at which time if they are not picked up they will be become BHD property unless other arrangements are made. BHD Auctions also charges a $10 per day storage fee to hold said items.

Reserve: All assets in the auction shall be sold to the highest bidder. Some items may be auctioned with minimum reserve prices. On lots with a reserve, the Seller, Seller's Agent, or Auction Company reserves the right to bid on behalf of the seller to protect their investment. ***Any item marked with an estimate, if low estimate is not met it is up to the consignor / auctioneer to decide if item sells at bid price if after the item has closed. To guarantee bidder can place low estimate bid in the Your Bid box.

Sales Tax: All PA residents are subject to 6% sales tax. If a Bidder is tax exempt, a PA Sales and Use Tax Certificate of Exemption Form will need to be filled out. A purchaser who claims exempt for "resale at retail" or "for lease" must also provide a sales tax license number or tax registration number.

Registration: All information provided by Bidder to Auction Company shall be current, complete, and accurate. Bidders must be 18 years of age or older.

Privacy Policy: BHD Auctions LLC gathers information about Bidders and Sellers for purposes of conducting online auctions only. Auction Company will never sell or rent this information.

Descriptions/Photos: All items are sold "As is where is with all faults" without warranty or guarantee expressed or implied. Item descriptions appearing in auction are believed to be accurate and correct. Nevertheless, item descriptions, pictures, or videos are for reference and identification purposes only and are not warranties of any type. Buyer assumes complete responsibility for inspection of items prior to bidding and relies solely on this inspection as to the condition and value of items. Buyer waives any and all claims against Auction Company or Seller based on the value or condition of items.

Sale of Firearms: All Federal Firearms Laws will be followed on the sale of all firearms, if you win a firearm and cannot pass the background check you are still responsible for the winning bid amount of the item. A FFL will be available for transfer of all firearms that need transferred (for a fee) including rifles that need a background check for states bordering PA in order for the bidder to transport out of PA. All firearms sold have to paid for in cash, no exceptions since they are being transferred into the new owners name.

Legal Courses of Action: Internet bids are a binding contract and Bidder is responsible for honoring them. If necessary, legal actions will be taken to insure the performance of winning bidders. Auction Company shall be entitled to collect all damages, costs and expenses incurred in connection with collection of any amounts owed to Auction Company by winning Bidder, including without limitation, any attorney's fees.

Termination of Purchase: If for any reason the Auction Company is unable to complete the sale of an item due to liens or unforeseen circumstances, Bidder agrees that liability to Auction Company will be limited to the actual amount paid by the Buyer.

Malfunction: Auction Company will not be held responsible for any interruption in service, errors, and/or omissions, caused by any means, and does not guarantee continual, uninterrupted or error free service or use of this site. Bidder acknowledges that auctions are conducted electronically and rely on hardware and software that may malfunction without warning and understands the Auction Company has the right to void any sale, temporarily end bidding, and/or resell any lots that were affected. The Auction Company makes final decision if this should ever occur.

Indemnity/Limitation of Liabilities: Bidder accepts responsibility for and agrees to indemnify, defend and hold harmless each seller and Auction Company, their employees, officers, directors, agents, third-party content providers, representatives, or the like, from and against all claims, losses, damages, liabilities, judgments, fees, costs and expenses, attorney's fees, related to, arising from or associated with Buyer's, Buyer's agents or representatives, use of this site, including but not limited to personal injuries or property damage incurred on the sale premises or during removal and transport of any auction items/lots, and arising out of, based upon, or resulting from any breach or violation by Bidder of this Site's Terms and Conditions or any use by Bidder of this Site or as a result of a dispute with another Bidder.

In no event, including without limitation, a negligent act, shall Auction Company or any of its providers be liable to Bidder, Buyer or Seller for any direct, indirect, special, incidental, consequential, or punitive damages (including, without limitation, loss of profits, loss or corruption of data, loss of goodwill, work stoppage, computer failure or malfunction, or interruption of business, etc.), arising out of or in any way related to the materials, content, or information on this site or any other products, services, or information offered, sold, or displayed on this site, your use of, or inability to use this site generally, or otherwise in connection with this agreement, regardless of whether Auction Company or any of its providers have been advised of the possibility of such damages.

All items are sold as is where is with no warranty or guarantee and absolutely no returns of any kind. Sales tax will be charged unless a sales tax id number is provided or the item is being shipped out of PA. This is timed auction but please note the Auto-Extend Feature is enabled which will leave the bidding open for any item that has received a bid within the last minute from the last recorded bid time, even if the ending time has been reached. This feature has been added to eliminate sniping and to make the online bidding process more like a 'LIVE' auction.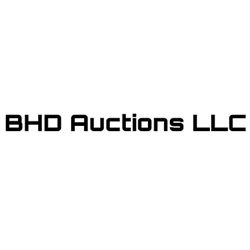 BHD Auctions LLC Presents
Butler, PA Estate Liquidation
Conducted in an Online Only Bidding Format
April 23 thru 29 2021

Highlights Include – Primitive Drysink, Corner Cupboard, Washstands, Victorian Dresser, Painted Vicotrian Bedroom Set, Decorated Stoneware, Clocks, Edison Cylinder Player & Victrola, Butter Press Collection, Glassware, Crocks, Lead Soldiers, Vintage Toys, Porcelain Pin Cushion Doll Collection, Royal Doultons and Loads More!

This is a timed auction with item #1 ending at 7PM on Thursday April 29 and and an item ending every 10 seconds there after. Pickup for this auction is ONE DAY ONLY Saturday May 1 10AM to 3PM. Location 723 New Castle Road Butler, PA 16001.

Payment Terms: Cash or Credit ONLY No Checks. 10% Buyers Premium for cash, 15% for Credit
Go To www.bhdauctions.com To Bid
Catalog Listing:
1 Primitive Drysink - missing bottom 44x20x34
2 Walnut Washstand w/ Candles Stand and Pullout Towel Bar 29x16x36.5
3 Restored 3 Drawer Spool Cabinet
4 Antique Corner Cupboard, 3 Drawers, Double Door Base - 1 Piece 52x25x78.5 (approx.)
5 Modern Curio Cabinet 20.5x13x72
6 Pine Podium w/ Lift Top and Side Drawers 22x21x33
7 Modern Pine Hutch 52x21x81
8 Cedar Chest 45x22x20
9 Modern Mirrored Back Display Cabinet - Side Loading 22x11.5x73
10 Colonial Style Secretary Desk 30x19x40
11 Primitive Divided Bin On Legs w/ Carved Wood Spoon 165.x21x20
12 Victorian 2 Piece Stepback Cupboard 42x21x80
13 Mahogany Sheet Music Cabinet 18.5x13.5x38
14 W W Wattles & Son Pittsburgh Grandfather Moonphase Clock 22x14x78
15 Hoosier Cabinet In White Paint w/ Porcelain Top 40x23x68
16 Antique Oak Roll Top Desk w/ Chair - No Key 60x33.5x43
17 Edison Diamond Disc Phonograph Victrola with Records - Working 40x22x38.5
18 Edison Home Cylinder Phonograph w/ Hand Painted Floral Morning Glory Horn (no crane), Cylinder Records, 2 Extra Model C Reproducers, Extra Crank and a Recorder
19 Eclipse Regulator Oak Wall Key Wind Clock
20 Seth Thomas Oak Key Wind Wall Clock
21 Wall Hanger w/ V and Snake Wrapped Around Staff - Hard Rubber Material ??
22 4 Drawer Steel File Cabinet 15x28.5x59
23 Modern Cabinet 18x13x31
24 Spinet Desk w/ Flip Top (does not close all the way), Pull Out Writing Board and Windsor Style Chair 36x20x32
25 Maple Deacons Bench 60x17x32
26 Maple Drop Leaf Table w/ 4 Chairs and 2 Extra Leaves 69x41x29 Open 30x41x29 Closed Each Leaf is 11.5"
27 48x18.5x67
28 Spindle Back Oak Rocking Chair
29 Dark Mahogany Martha Washington Sewing Stand 25.5x12.5x28
30 Cane Seated Rocking Chair
31 Victorian Oak Washstand w/ Candle Stands and Spoon Carved Drawer 32x17x34
32 6 Piece Victorian Eastlake Hand Painted Bedroom Set - Dresser w/ Mirror 40.5x17x29 (77 top of mirror), Washstand 30.5x16x39, Highback Bed 54" matterss, Table 25x17x26.5, Cane Seated Chair and Towel Bar
33 Lane Cedar Chest - Very Clean 48x18x18
34 Antique Break Down Wardrobe w/ 2 Drawer Base 53x21x84.5
35 Small Sewing Stand 14.5x11.5x27
36 Early Baby Cradle 40x25x28
37 Humpback Trunk In Blue Paint 32.5x18x22
38 Solid Cherry Bed 55" Matress Size
39 Small 2 Drawer Drop Side Stand w/ Turned Legs 32x16.5x29 Open
40 Early Dovetail Blanket Chest 39x19x22
41 Victorian 3 Drawer Dresser w/ Mirror, Glove Boxes and Marble Insert 38.5x18.5x72
42 Victorian Lift Top Commode 30.5x17.5x30
43 Wood Fireplace Mantle 58x9x49
44 Primitive 2 Drawer Table 22x22x28
45 Dresser Top Vanity Mirror w/ Drawers 21.5x7.5x20
46 Victorian Lift Top Commode 30.5x19x30
47 Childs Oak Rolltop Desk w/ Chair (roll top maybe stuck in back) 24x16x33
48 Victorian 3 Dresser w/ Highly Ornate Mirror, Glove Boxes and Marble Insert 41x20x89.5
49 Small Jewelry Armoire - Homemade ? 14x11x35
50 Early 2 Drawer Dropside Table w/ Turned Legs 38x22x28 Open
51 Freehand Decorated Stoneware Jug
52 Brass Ladle w/ Hand Forged Iron Handle
53 Brass Ladles and Strainer w/ Iron Handles
54 6 Part Tin Candle Mold
55 6 Part Tin Candle Mold
56 2 Painted Metal Pushup Candle Sticks
57 Stencil Decorated Hamilton & Jones Greensboro PA Stoneware Crock
58 Stencil Decorated *** Hamilton & Jones Co Greensboro PA Stoneware Crock
59 2 Tin Candle Lanterns - As Found
60 Tin Candle Lantern (globe broken)
61 Assorted Miniature Cobalt Blue Glass Bottles
62 Cast Brass Eagle
63 Primitive Slant Top Bin
64
65 Assorted Floral Decorated Plates and Platters
66 Stoneware Mugs
67 3 Crocks - 1 Has Crack
68 Stoneware Jug
69 Child's / Doll Size 2 Drawer Dresser with Mirror
70 Advertising Matchsafe The Schellent Rager Co. and a Iron Trivet
71 Freehand Decorated Stoneware - Badly Damaged
72 2 Gallon Crock
73 Cast Iron Pitcher Pump Lamp
74 Belle Farmers Finest Union Dairy Crate
75 Antique Holy Bible and The History of PA 1880 Book
76 Small 4 Drawer Cabinet
77 Large Wood Handle Zinc Strainer Ladle
78 Primitive Wood Cobblers Tote / Tool Caddy
79 5 Volumes History of Pennsylvania Volunteers by Samuel P Bates 1871 - List of Names of Civil War Soldiers
80 Mahogany Needle Point Chair
81 Assorted Miniature Animal Figures
82 Veterinarian Figurines
83 Veterinarian Figurines - Norman Rockwell
84 Porcelain Pin Cushion Dolls
85 Porcelain Pin Cushion Doll, Lamps and Box
86 Assorted Wood Veterinarian Figurines
87 Turned Wood Lamp w/ Cast Eagle
88 History of Butler County Pennsylvania Books
89 History of Butler County Pennsylvania Books
90 4 Volumes Animals of Southwestern Pennsylvania 1939
91 History of Allegheny County 1876 and Centennial Souvenir Book
92 Framed Animal Prints
93 3 Framed Young Girl Prints and Others
94 AO Spencer Microscope and Hematology Outfit
95 Primitive Wood Slotted Bin
96 Printers Tray Drawer and Framed Butler PA Map (as found) 23.5x33.5
97 Framed Young Girl Prints Including Bessie Pease Gutmann
98 Framed Animal Themed Prints Including A. Fox
99 Argus Wm. L. Gilbert Victorian Gingerbread Key Wind Clock w/ Reverse Painted Glass Door - Has Key and Pendulum
100 Hand Crank Coffee Grinder Lamp
101 Shelf Contents Including Covered Butters, Candle Holders (including miniatures), Pewter, Heinz Bottle, Etc.
102 Balance Scale and 4 Sets of Weights
103 Assorted Glass Vases and More
104 Blue & Gray Stoneware Salt Box w/ Butterfly Motif
105 Roseville Pottery Bowl
106 Assorted Postcards Mostly Duplicates New Old Stock
107 Finger Jointed Utensil Caddy and Wood Masher
108 4 Small Finger Jointed Wood Boxes
109 Edinburgh - From Original Drawings by Andrew Allan
110 Advertising Calendars - 1930 Peters Diamond Brand Shoes and 1931 Dr. A. A. Hornickle
111 3 Clear Glass Cake Pedestals
112 Stereo Optican Viewer and Large Quantity Cards
113 Floral Decorated Gold Trimmed RC Malmaison Bavaria Porcelain Desert Set
114 3 Finger Jointed Wood Storage Boxes Including Candle Box
115 Universal Steak Knives and Forks Set w/ Original Box Plus Rogers & Bros. Flatware
116 Assorted Floral Decorated Plates and Bowls - Johnson Bros. * May Find a chip or 2
117 Large Quantity Postcards - Scenic, Holiday, Cars
118 Floral Decorated Plates - Limoges *May Find a chip or 2
119 Mirro Vintage Heart Cake and Mold Set In Original Box - Appears Never Used
120 Zobo Songophone Horn
121 Chocolate Pot and Assorted China *May find a chip or 2
122 Quantity Butter Pats
123 Glass Train Engine Candy Container and Tin Chocolate Molds
124 Spongeware Stoneware Pitcher
125 CH Kennedy Butler PA Seltzer Bottle - Base Crack
126 Assorted Stamps
127 Large Quantity Postcards Mostly Holidays
128 Military - Buttons, Photos, Ration Books, Etc.
129 Assorted Paper Items
130 Roseville Pottery Vase and Bowl
131 Primitive 3 Drawer Cabinet
132 Vintage Children's Games
133 2 Drawer Crowley's Needles Cabinet
134 Assorted Porcelain and Composition Pin Cushion Half Dolls
135 12 Porcelain Pin Cushion Half Dolls
136 Assorted Clear Glass - Pitcher, Compote, Plates
137 6 Hens On Nets
138 Assorted Clear Glass - Compote, Tumblers, Divided Dishes, Etc.
139 Copper Mold Pans
140 Assorted Clear Glass Including Cut and Pressed
141 Pink Depression Glass and More
142 Assorted Pewter Items
143 Assorted Pewter Items
144 Assorted Salt Dips and Tooth Pick Holders
145 Bisque Piano Baby, Figurines and Dolls
146 Sterling Silver Dish and Toothpick Holder w/ Sterling Base
147 5 Sterling Spoons and 5 Spoons that I believe are Coin Silver ???
148 Girl Scout Related Items
149 Embossed Stoneware Pitcher w/ Lid
150 Unusual Measuring Pitcher
151 3 Volumes Life of Thomas Jefferson Dated 1858
152 Assorted Decorated China Including Noritake Celery Set
153 Hand Painted Floral Cheese Dish - JPL France
154 Aladdin Model B Oil Lamp w/ Hand Painted Shade
155 Assorted Decorated Plates and Covered Vegetable
156 Copper Tea Kettle
157 Electric Lamp
158 5 Vintage Composition Dolls
159 Painted Lead Figures - Firefighter, Soldiers, Parachuter, Etc.
160 Assorted Painted Lead Figures
161 Assorted Painted Lead Figures
162 Assorted Sizes Bottle Brush Christmas Trees
163 Large Assortment China - Covered Vegetable, Plates, Teapot, Pickard Brown Rose Place Setting, Etc.
164 Goebel Swan Candle Holders
165 Quantity Salt Dips Including Master Salts
166 Framed Birthday Greeting, Victorian Cards, Moffat Print, Discus Playing Cards, Etc.
167 Assorted Butter Pats and Salt Dips
168 Small Key Wind Clock w/ Reverse Painted Glass Panel Door
169 Vintage Glass Christmas Ornaments
170 Jennings Bryan & John Kern 1908 Campaign Paper Weight and Campaign Pins Vet For Ike & I Like Ike and Dick
171 Royal Doulton Character Mug
172 Royal Doulton Boy From Williamsburg Figurine
173 Royal Doulton Royal Governor's Cook Figurine
174 Royal Doulton The Silversmith of Williamsburg Figurine
175 Royal Doulton A Lady From Williamsburg Figurine
176 2 Sets Sterling Silver Weighted Candle Holders
177 Blue and White Swirl Graniteware Spouted Pot and Gray Graniteware Teapot
178 Printers Blocks In Artista Crayon Tin
179 Westmoreland Milkglass 2 Part Santa On Sleigh
180 Porcelain Hot and Cold Faucet Knobs
181 Brilliant Cut Glass Bowl and Other Assorted Clear Glass Pieces
182 Painted Lead Figures and Composition Indian
183 Painted Lead Animal Figures
184 Painted Lead Figures - Mostly Military
185 Painted Lead Military Soldiers On Horseback
186 Painted Lead Arabian Figures On Camels - Britain's
187 Assorted Tin Cookie / Biscuit Cutters
188 Vintage Kitchen Pot Holders - Black Americana, Clocks, Cookie Jars, Teapots, Etc.
189 Glass Bells, Tobacco Jar, Butter Pats, Etc.
190 2 Framed Silhouettes
191 Pope Gosser Floral Decorated Gold Trim China
192 Porcelain Half Doll Whisk Brooms
193 5 Porcelain Half Doll Pin Cushions
194 Quantity Assorted Vintage Children's Books
195 Clear Glass Covered Butter, Pitchers, Bowl and Pfaltzgraff Coffee Pot
196 16 Decorated Oval China Platters
197 Tea Set (as is) and Cups w/ Saucers
198 Antique Magazines (as is)
199 Graniteware Coffee Pot, Tin Kettle and Zinc 1 Gallon Dry Measure Can
200 Stoneware Jug Lamp
201 Quantity Assorted Linens
202 Glass Christmas Tree Toppers, Ornaments and Halo Angel In Original Box
203 Assorted Glass Christmas Ornaments - Mostly Vintage
204 Assorted Glass Christmas Ornaments - Mostly Vintage
205 Assorted Glass Christmas Ornaments - Mostly Vintage
206 Assorted Glass Christmas Ornaments - Mostly Vintage
207 12 Porcelain Half Dolls
208 12 Porcelain Half Dolls
209 4 Oil Lamps Including Heart and Star Pattern and Chimneys
210 Doll Trunk, Porcelain, Plastic and Celluloid Dolls
211 Assorted Doll Furniture and Miniature Christmas Tea Set
212 Child's Bell Ringing Push Toy ??
213 Decorated Soap Dishes, Trinket Boxes and Dresser Tray
214 Advertising Plate, Calendar Plate (chip), Butler Centennial Medal, Etc.
215 Rag Dolls
216 3 Vintage Composition Dolls
217 Ruby Flash Glassware
218 Quantity Woman's Handkerchiefs
219 Dresser Hand Mirrors, Beaded Handbags, Etc.
220 Vintage Scrapbook Loaded - Valentines, Greetings, Black Americana, Christmas
221 3 Pieces Flo Blue
222 Vintage Children Books and Paper Dolls
223 View master Projector, Viewer and Reels
224 Cast Iron Horse Drawn Buggy
225 Cast Iron Horse Drawn Fire Wagon, Horse Drawn Buggy and Rubber AS Found Horse Drawn Wagon
226 Rand McNally Atlas Of The World 1899 and Famous Art Reproduce Book
227 2 Tin Types
228 9 Porcelain Half Dolls
229 11 Porcelain Half Dolls
230 Milkglass Banana Boat Compote & Basket, Clear Glass Baskets, Etc.
231 Softpaste China and More
232 Assorted Small Tea Cups w/ Saucers
233 Assorted Small Tea Cups w/ Saucers
234 Vintage Cookbooks
235 Cast Iron Banks, Tin Child's Alphabet Plate, Sewing Machine, Benjamin Franklin Cash Register, Etc.
236 Assorted Costume Jewelry and More
237 Avon Bubble Bath Peanut Containers, Top, Etc.
238 Iron Trivets, Match Safes Including Gasoline Pump, Milk Bottles, Hog Scraper
239 Primitive Tin Candle Sticks
240 Royal Doulton Ruth Figurine
241 Royal Doulton Thanks Doc Figurine
242 Vintage Christmas - 2 Glass Santa Claus Ornaments, Composition Santa On Skis, Tin Foil Candle Holder, Etc.
243 Behind the Guns with American Heroes Book 1899
244 Older Books - Our Western Border, History of Pittsburgh 1851 and Allegheny County Hundred Years
245 2 History Allegheny County Pennsylvania Books 1889
246 Assorted Butler County Related Books
247 10 Porcelain Half Dolls
248 10 Porcelain Half Dolls
249 Copper Clad Baby Shoe Bookends - Mason Masterpieces
250 Abraham Lincoln Bookends
251 Little Orphan Annie and Sandy Comic Book
252 Assorted Older Books
253 Blown Glass Easter Egg
254 Floral Decorated Chees Dome
255 Fenton Hand Painted Glass Bell w/ Paper Label
256 Glass Prisms and 2 Early Light Bulbs
257 2 Game Decorated Plates
258 Antique Glass Covered Butter, Spooners, Syrups
259 Blown Glass and Wood Eggs
260 Floral Decorated Oyster Plate (small chip)
261 Wedgwood Jasperware Cream, Sugar and Lamp
262 1933 Pennsylvania License Plate
263 Hand Painted Floral Design Glass Beer Stein
264 Assorted Cut Glass Covered Butter, Pitcher, Footed Bowl, Etc.
265 Colonial Trust Co. Pittsburgh PA Eagle Bank
266 Sterling Silver Top Glass Perfume and Crumb Catcher
267 Large English Holy Bible
268 Postcard Album - Approx. 1/2 Full
269 Acorn Pattern Butter Mold Press
270 3 Antique Wood Butter Press's Including Star Pattern
271 Glass Cow Butter Mold Press
272 2 Antique Wood Butter Press Mold's - Bird and Plant Patterns
273 4 Framed Floral Prints Including JL Privost Botanical
274 Milkglass Cake Pedestal, Ironstone Platter, Floral Decorated Dish and Other
275 2 N. Currier Framed Floral Prints and Floral Decorated Tole Painted Metal Tray
276 Assorted Floral Decorated China
277 Carrollton China Floral Decorated Wash Bowl (as is), Pitcher and Covered Soap Dish
278 Clear Glass Candle Holders
279 Aluminum Trays Including Kensington
280 Assorted Unframed Prints - JM Ives, Currier A Ives, Etc.
281 Graniteware Bread Container
282 Fairbanks Cast Iron Balance Scale w/ Brass Tray
283 Thistle Pattern Wood Butter Press Mold
284 Acorn Leaf Pattern Wood Butter Press Mold
285 Sun Flower Pattern Wood Butter Press Mold
286 2 Wood Butter Press Mold's Floral and Star Patterns
287 3 Wood Press's / Molds
288 Double Ear Stoneware Crock
289 Bradley and Hubbard Oil Lamp
290 Brass Hand Bell
291 Royal Doulton The Wigmaker of Williamsburg Figurine
292 Royal Doulton The Blacksmith of Williamsburg Figurine
293 Royal Doulton A Hostess of Williamsburg Figurine
294 Royal Doulton Julia Figurine
295 Royal Doulton Babie Figurine
296 Royal Doulton A Child from Williamsburg Figurine and As Found Figurine
297 Thistle Pattern Muffiner and Hand Painted
298 Thumbprint Cranberry Glass Pitcher and Tumbler Plus a Candy Stipe Tumbler
299 Cast Aluminum 2 Part Lamb Mold
300 Chic and Cross Tin Chocolate Molds
301 Cast Iron Elephant Bank - As Is
302 Assorted Old Books
303 Assorted Decorated Plates and Bowl - Limoges, Royal Bavarian, Imperial
304 California Original Pottery Lazy Susan
305 Assorted Old Bottles
306 Crock, Mixing Bowl, Dog Door Stop, Etc.
307 Quantity Gold Rimmed Glassware
308 3 Antique Wood Butter Press's / Molds
309 Contents Kitchen Countertop - Christmas Glasses and More
310 Vintage Wicker Baby Stroller and Dolls
311 Lamps - Figural and Hand Painted
312 Bread Box, File Box, Small Cedar Box, Meat Tray, Eagle Door Knocker, Etc.
313
314 Victorian Whites, Black Americana Laundry Bag and Belle Dairy Shirt
315 Hall Orange Poppy China - Some Damage
316 Cow and Hen On Baskets
317 Contents of Kitchen Cabinet - Kennedy Glasses, Glass Bakeware, Assorted Clear Glass and Ruby Punch Set In OB
318 Hand Painted Milkglass Plates and Others
319 Contents of Dining Room Shelf - Candle Sticks, Milkglass, Cut Glass Etc.
320 Contents of Dining Room Window Seal - Corn Cob and Other Fruitware, Tidbit Tray, Clocks, Head Vase, Etc.
321 Gold Rimmed Stemware and Plates
322 Contents of Dining Room Shelf - Hand Painted Plates, Etched Stems, Candle Sticks, Drink Set, Etc.
323 Single Tree Wall Hanger with Primitive Kitchen Items - Rolling Pin device, Masher, Lemon Press, Grater, Etc.
324 Kitchen Cabinet - Assorted Tumblers Including Cut Glass
325 Gold Trimmed Glass Console Set, Tidbit Tray and Platter
326 Vintage Children's Games
327 Lantern Globes, Canning Jars and More
328 Casual Calif. Vernonware Dishes and Salem Ranch Style China
329 Argus 500 Projector, TDC Slectron Projector and Carron Game Board
330 Assorted Vintage Dolls and Raggedy Andy
331 Vintage Hot Wheels - Johnny Lightning Custom Turbine Red Line, Custom Ford, Red Line Red Baron 1969, Ice T 1969 Red Line, Turbofire Red Line 1968, Paddy Wagon Red Line 1969, Etc.
332 Remco Voice Control Astronaut Base w/ Box - Completeness Unknown
333 Radio Shack Treasure Finder
334 Baby Items - Clothing, Bottle Cleaner and Formulette Measurer
335 Revere Ware Whistling Teakettle New Old Stock and Mirro Bun Warmer
336 RHM Model Buildings and Life Like McDonalds
337 2 Models w/ Boxes - Appear to Be all mixed together ???
338 Assorted Tea Cups w/ Saucers and Tea Set - As Found
339 Tin Doll House and Gas Station Service Center
340 Marx Slot Car Race Set
341 Models of Yesteryear by Lesney Cars, Pirate Helmet, Child's Toy Phone, Etc.
342 Tru Scale Tractor and Tonka Road Grader
343 Buddy L Pressed Steel Truck and Tonka Pickup w/ Horse Hauler
344 Ol MacDonald's Farm Truck - Battery Operated
345 Assorted Ideal Vehicles - Cars, Truck and Boats
346 Hot Wheels Race Sets and Cars - Sizzlers
347 Childs Table and Chair
348 Tonka Pressed Steel Jeep
349 Assorted Vehicles - Lesney, Tootsie Toy
350 Framed Prints - Bon Voyage and Howard Chandler Christy
351 Floral Decorated China - May Find Some Chips
352 2 Game Themed Prints - Balke
353 Primitive Bench w/ Enterprise Tinned Meat Chopper Attached (not complete)
354 2 Empty Frames and 2 Victorian Style Child Prints Including Currier & Ives
355 6 Framed Fashion Prints
356 Quantity Framed Items
357 Framed Christy Style Prints
358 Framed Mirror and Prints
359 4 German Beer Steins
360 Framed Floral Prints and Portraits
361
362 Large Quantity Linens and Aprons
363 Knights of Columbus Ceremonial Sword - William Ringle The McLilley & Co.
364 Oak Rocking Chair
365 German Decorated Lithophane Beer Stein
366 Dolley
367 Baby Crib w/ Dolls and More
368 4 Child's Chairs Including Rockers and Mirror
369 Assorted Pewter Candle Sticks
370 5 Enamelware Roasting Pans
371 Assorted Clear Glass Including Cut
372 Assorted Pewter Items
373 Assorted Clear Glass
374 Assorted Glassware Including Cut Glass
375 Candle Sticks Including Hand Painted
376 Painted Milkcan and La Crosse Rubber Boots
377 Oil Lamps and Chimneys
378 Metal Shelving Unit 36x12x75
379 Assorted Framed Items Including 1875 German Document
380 Large Two Tone Stoneware Jug
381 2 Christmas Nativity Sets - 1 Marked Germany
382 Glass Christmas Ornaments
383 Christmas - Putz Houses, Edison Lights, Tree Candle Holders, Etc.
384 Christmas - Animals, Angles, Mercury Garland w/ Bells
385 Christmas Scene Twig Fence
386 Victor or Columbia Disc Victrola Horn
387 Framed Print "A Garden of Larlespier"
388 Assorted Framed Prints
389 Assorted Framed Prints Including Andrew Wyeth Ground hog Day
390 Glass Compotes and More
391 Pearson's War Pictures, Portfolio of Photographs Worlds Fair, Our Nation In War, Etc. - All In Fair Shape
392 Assorted Vintage Flatware
393 7 Sterling Silver Spoons - Approx. Weight 5.1 Oz.
394 Pope Gosser Floral Decorated China - Approx 75 Pieces - May Find Some Damage
395 Crockery Mixing Bowls, Bean Pot, Jug, Etc.
396 Door and Furniture Hardware
397 Single Tree, Hay Knife, Broad Axe Head, Iron Hook, Etc.
398 5 Gallon 2 Tone Jug
399 3 Stoneware Jugs - Damage See Pics
400 4 Assorted Crocks
401 Assorted Metal Ladles and Strainers
402 Wall Mount Coffee Grinder
403 3 Assorted Crocks
404 5 Gallon 2 Tone Jug
405 Sad Irons and Trivets
406 Brass Door Bells
407 2 Striped Stoneware Jugs - 1 Advertising Edwards Syrup
408
409 3 Crocks
410 Assorted Drawer Pulls
411 4 Stoneware Crocks
412 Assorted Household Lot
413 Bradley & Hubbard Brass Victorian Oil Lamp Chandelier - Dated 1898
414 Framed Print Geraniums by Andrew Wyeth 1976 24.5x31
415 Castleton China Rose Decorated Plates
416 Flo Blue Pieces
417 Assorted Tea Cups w/ Saucers and Belleek Cream & Sugar
418 Assorted China and Glass
419 Vintage Juice Glasses, Tomato Ware, Etc.
420 Cut Glass and More
421 Quantity Blue Bubble Glass
422 Shelf and Contents
423 Tools - Post Hole Digger, Shovel, Shears, etc.
424 Drop Leaf Table Painted White
425 Primitive Wood Bin 18x18x29
426 Halls Orange Poppy China - May Find Some Chips or Cracks
427 Assorted Decorated China and Bread Plate
428 2 Piece Cabinet AS FOUND - Missing Glass 47x17x67
429 Large Pigeon Hole Bin / Shelf Unit 22x9x71.5
430 Vintage Metal Cabinet 24x20x64
431 Cat Tail Oven Proof Sears Roebuck and Co. China - Some Chips and Cracks
432 Contents of Shel - Wedgwood Jasper, Candle Sticks, Milkglass, Etc.
433 Assorted Glassware Including Cut Glass Bowl
434 Older Tackle Box w/ Gear
435 UFI Co Brass Bell, Oil Bottle w/ The Master Spout and Cast License Plate
436 Display Cabinet
437 Radio Town & Country Wagon
438 Primitive Wheel Barrow
439 2 Vintage Metal Runner Sleds
440 Antique Hay Cradle Scythe
441 Old Wheel Barrow w/ Assorted tools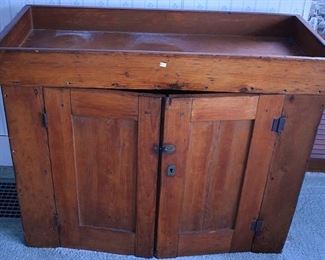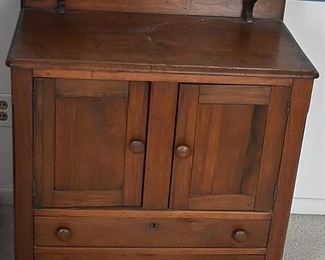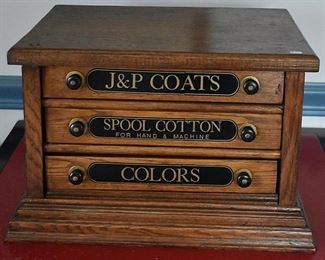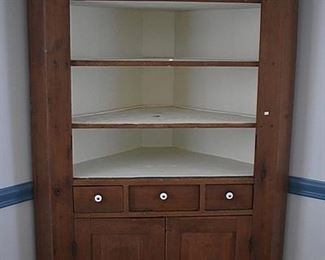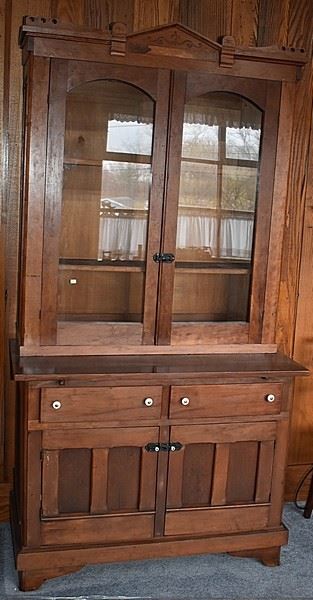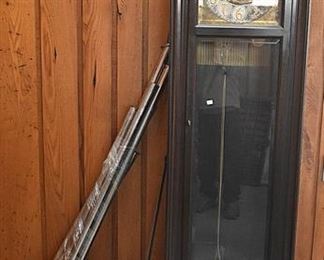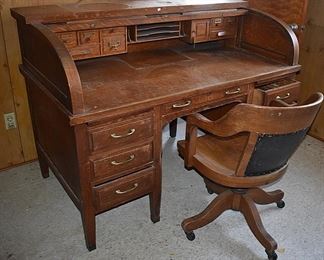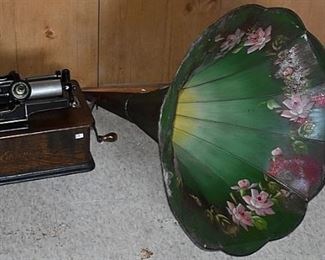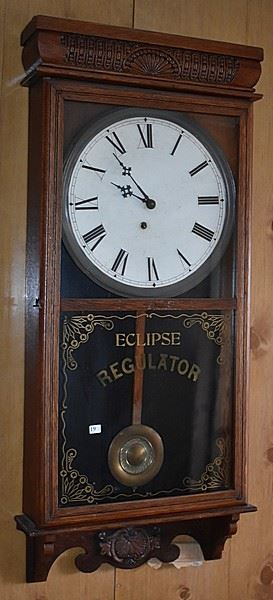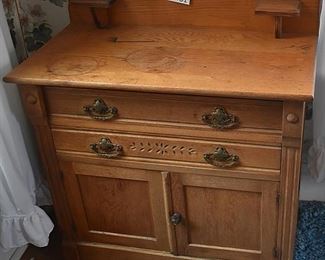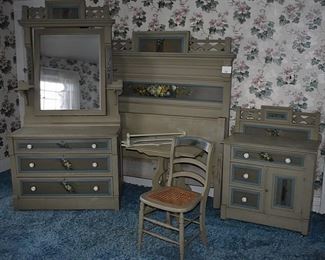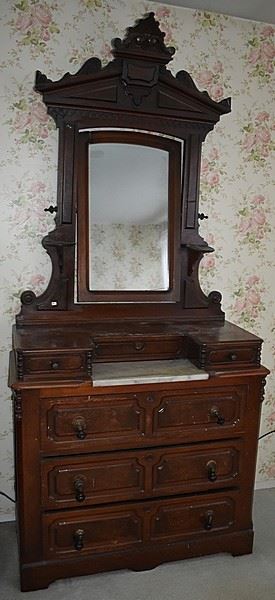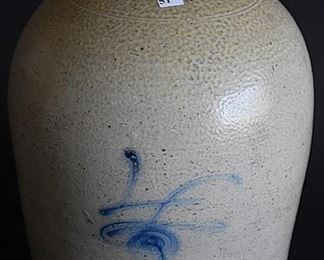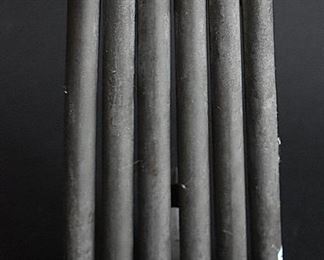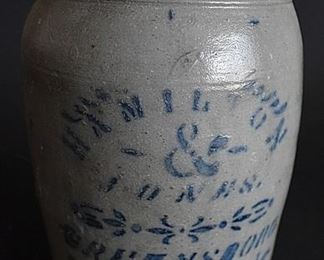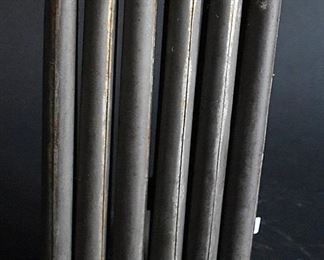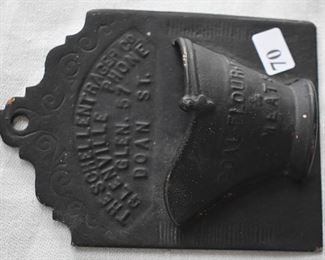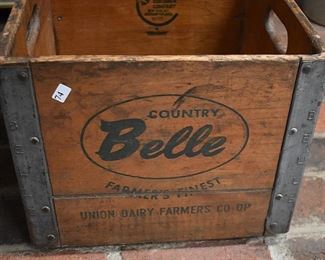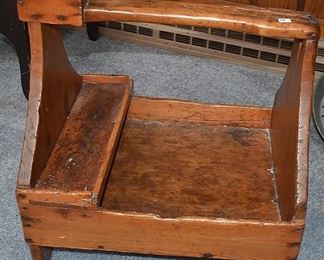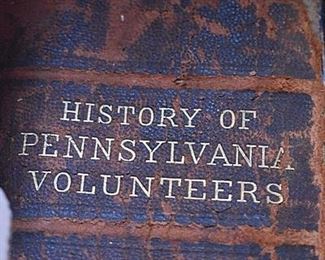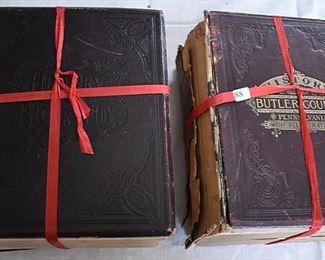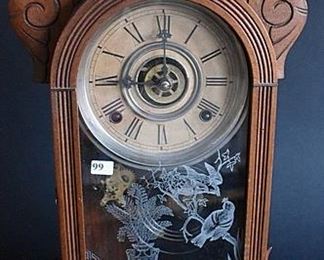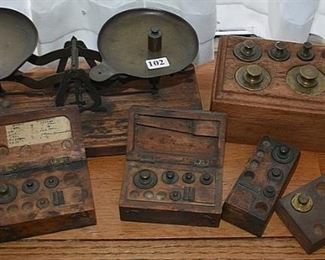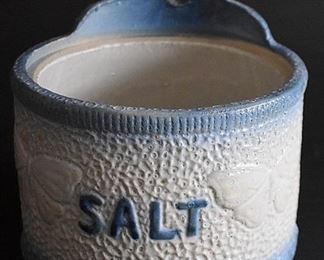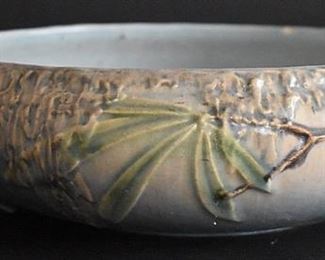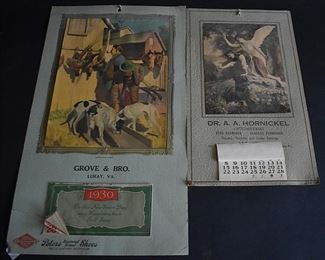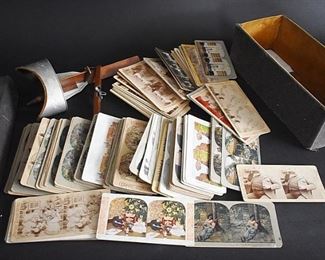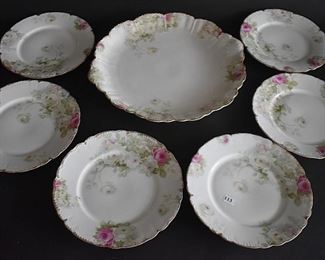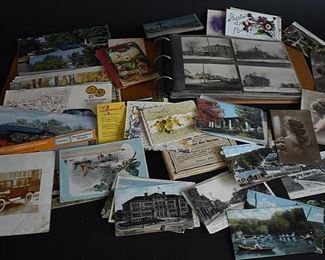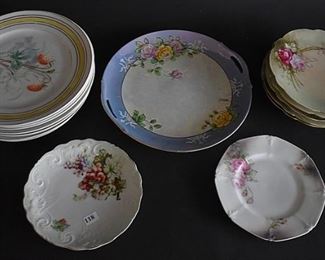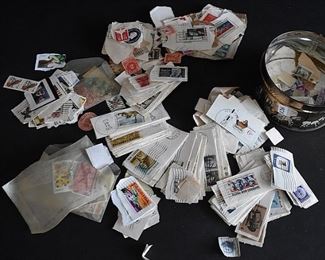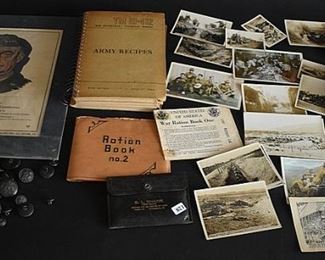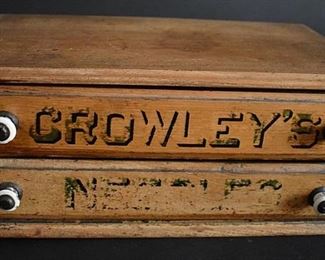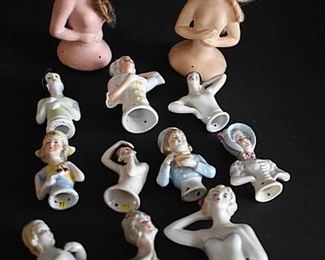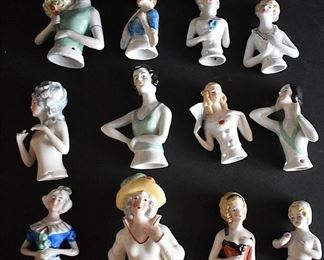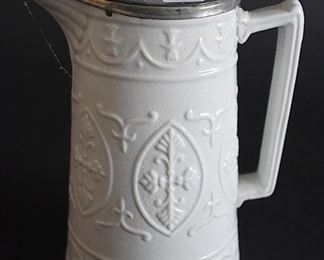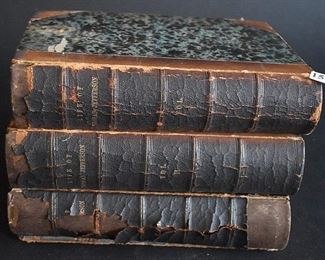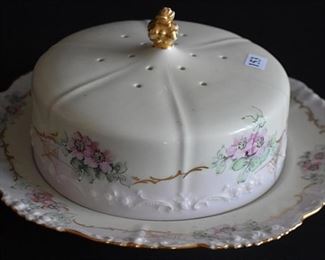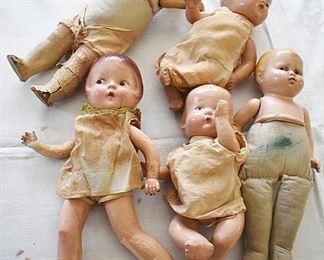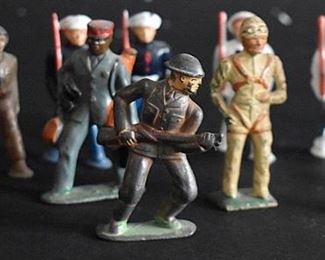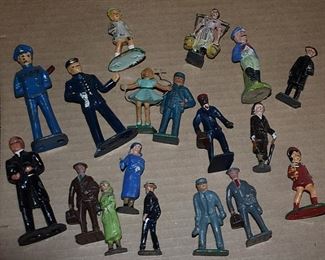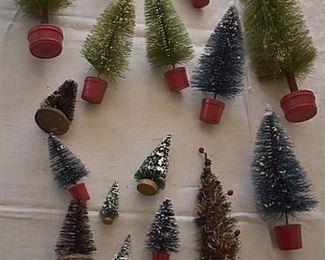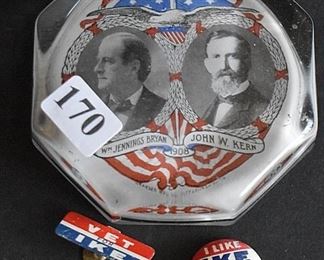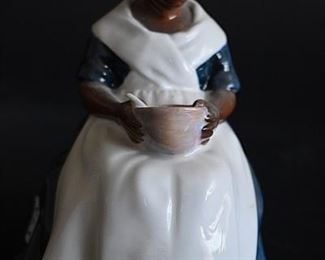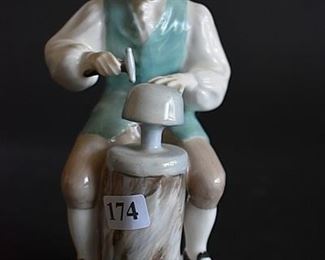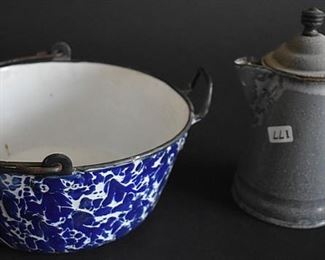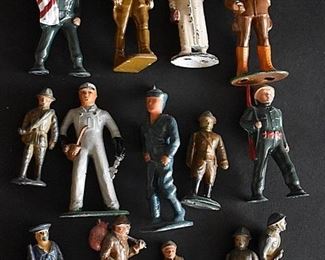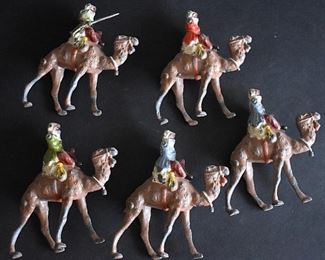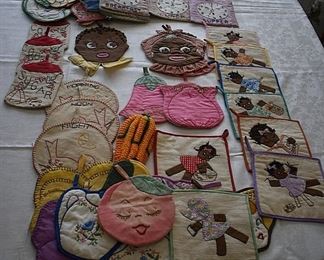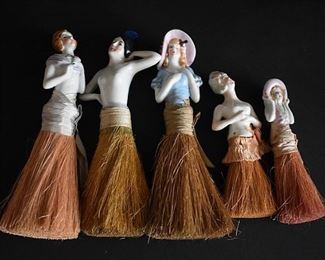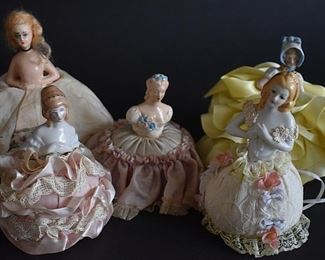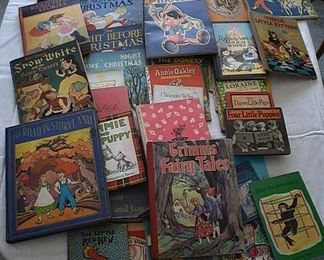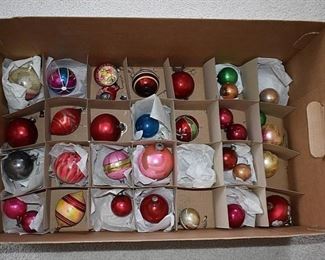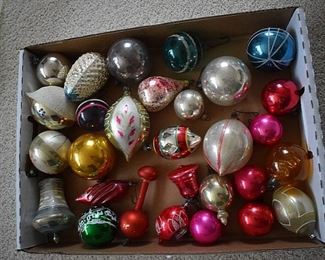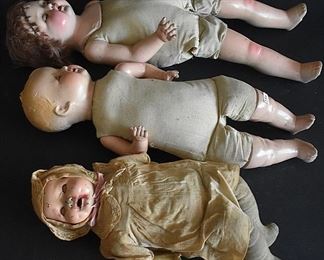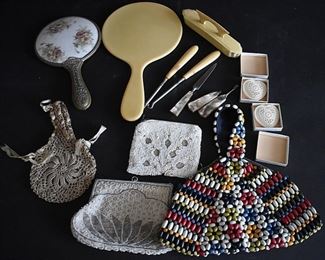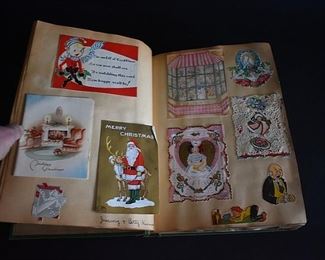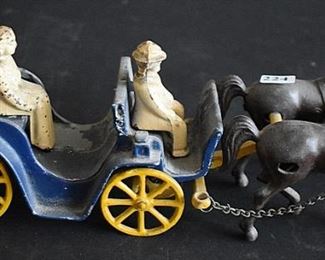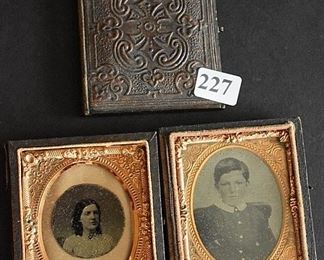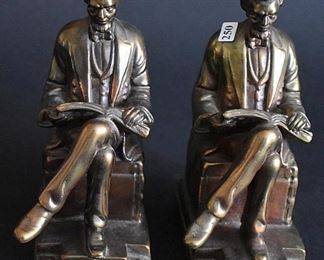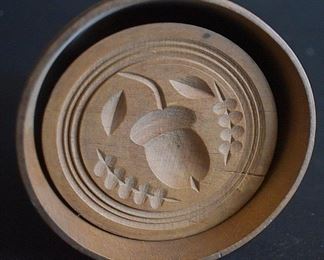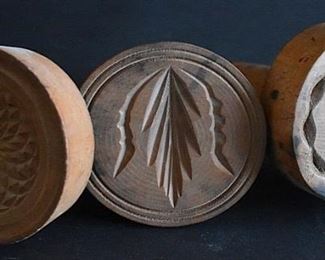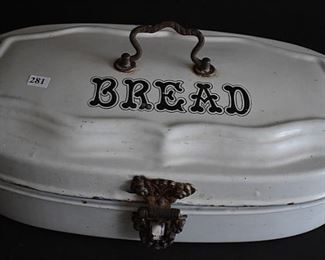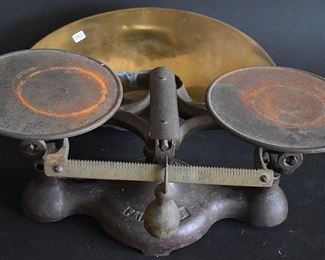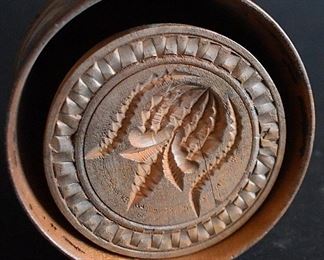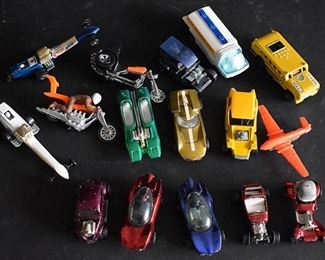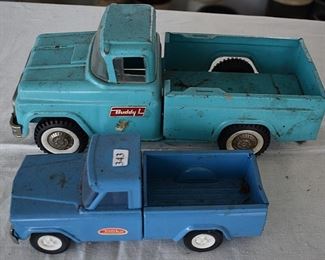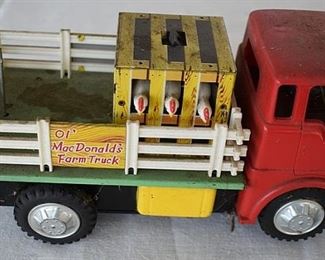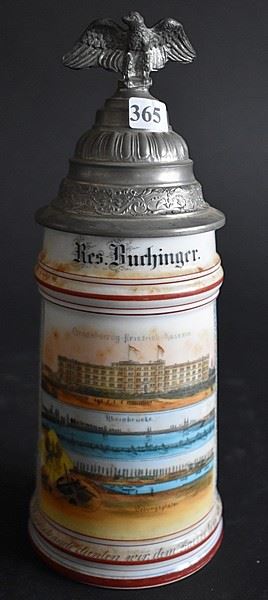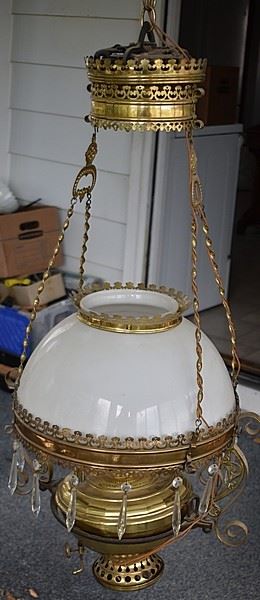 Thank you for using EstateSales.NET. You're the best!