DuPont Circle, Embassy Row, Living Estate Auction Auction
online only auction
•
9
day sale
•
sale is over
Terms
PRIME AUCTION SOLUTIONS, INC.
6820 Elm Street, McLean VA 22101
Bidder Terms and Conditions
These Bidder Terms and Conditions apply to the Auction conducted by PRIME AUCTION SOLUTIONS, INC., and constitute a legal, valid, binding, and enforceable contract between Auctioneer and each Participant, Bidder, and Buyer. These Bidder Terms and Conditions also form the basis for the contract of sale between the Sellers and the Buyers.
Auctioneer. Auctioneer is a licensed auction company in the Commonwealth of Virginia (VA License Number 2908000975). Auctioneer is conducting the Auction on behalf of Seller, and is acting solely as Seller's agent. Auctioneer is not a partner or co-venturer with Seller.
Auction Conducted Under and in Accordance with These Bidder Terms and Conditions, Terms and Conditions Posted on Auctioneer's Website, and Announcements by Auctioneer. The Auction is conducted under and in accordance with these Bidder Terms and Conditions, the Terms and Conditions posted on Auctioneer's website, applicable law, and any announcements or corrections made by Auctioneer during the Auction. Auctioneer reserves the right to modify, amend, or change these Bidder Terms and Conditions, which modifications, amendments, and changes will be effective immediately on posting of the same. By participating in the Auction, each Participant agrees to be bound by, and to abide by, these Bidder Terms and Conditions, as in effect from time to time.
Definitions. The following definitions apply to these Bidder Terms and Conditions:
"Absentee Bid" means a bid submitted in advance by an Absentee Bidder for the execution during the Auction.
"Absentee Bidder" means a person or entity that submits an Absentee Bid.
"Absolute Auction" or "Absolute" applies only if and when expressly indicated and means that property is sold to the highest bidder regardless of the amount of the final bid, with no limiting conditions, restrictions, or reservations. This type of auction is also known as an auction Without Reserve. Once the bidding begins, property put up at an Absolute Auction will be sold to the highest bidder regardless of the final bid amount. UNLESS SPECIFICALLY AND EXPRESSLY STATED BY AUCTIONEER IN WRITING, NO PROPERTY IS BEING SOLD ABSOLUTE OR WITHOUT RESERVE.
"Auction" means the auction sale at which Auctioneer solicits bids, or is scheduled to solicit bids.
"Bidder" means any person or entity (including any individual purporting to represent or act on behalf of any such entity) that makes a bid at the Auction.
"Bidder Number" means the number or other identifier issued by Auctioneer to a Registered Bidder for the purposes of identifying bids to such Registered Bidder.
"Bidder Registration" means the information provided by a prospective Bidder, and the process of registering such prospective Bidder, to bid at the Auction, including the prospective Bidder's agreement to be bound by these Bidder terms and Conditions.
"Bidder's Registration Certificate" means the certificate signed by each Registered Bidder when registering for the Auction.
"Bidder Terms and Conditions" means these Bidder Terms and Conditions.
"Buyer" means the Winning Bidder.
"Buyer's Premium" is an amount calculated as a percentage of the Hammer Price for the Property, that is payable by the Buyer to Auctioneer for Auctioneer's own account. For Property offered Subject to Seller's Confirmation, the Buyer's Premium will be calculated on the amount of the High Bid Subject to Confirmation.
"Fall of the Hammer" means the point, after bids have been received, at which Auctioneer declares the Property "sold" to the Bidder acknowledged by Auctioneer as having made the Winning Bid. During an auction that is exclusively online, the Fall of the Hammer will occur electronically at the end of timed (or extended) bidding
"Hammer Price" means the high bid amount recognized by Auctioneer with the Fall of the Hammer.
"High Bid" means the high bid amount recognized by Auctioneer at the conclusion of bidding on the Property.
"High Bidder" means the Bidder recognized by Auctioneer as having made the High Bid on the Property.
"Knocked Down" or "Knock Down" means, with respect to any Property put up at the Auction, that Auctioneer has acknowledged the Winning Bid with the Fall of the Hammer, or by announcing "sold", or by giving a similar such indication. Property may be Knocked Down electronically at the conclusion of a timed online auction event. (Also, "Struck Off" or "Strikes Off").
"No Sale" occurs if Property is put up at the Auction but is not Struck Off or sold, and Auctioneer passes on such Property or declares a No Sale.
"Online Auction Platform" means the hardware and software utilized to conduct the Auction online and to facilitate online bidding, including any associated, adjunct, and/or complementary websites, services, premiums and promotions.
"Online Auction Platform Provider" means the provider of the Online Auction Platform and related services to conduct Auction online.
"Online Bidding Period" means, with respect to an Auction conducted in whole or in part online, any established period during which bids may be tendered.
"Participant" means any person who attends, or otherwise participates in, the Auction (in person or remotely). The term Participant includes, but is not limited to, Registered Bidders, Bidders, and Buyers.
"Property" means items being sold onsite or online
"Registered Bidder" means a person or entity that has registered to bid at the Auction.
"Reserve" or "With Reserve" means that property put up at auction may be withdrawn by the Auctioneer and/or bids may be rejected prior to the Fall of the Hammer. UNLESS SPECIFICALLY AND EXPRESSLY STATED OTHERWISE BY AUCTIONEER IN WRITING, THE PROPERTY IS BEING OFFERED WITH RESERVE.
"Reserve Price" means the minimum price that Seller is willing to accept for specific Property.
"Struck Off" or "Strikes Off" means, with respect to any Property put up at the Auction, that Auctioneer has acknowledged the Winning Bid with the Fall of the Hammer, or by announcing "sold", or by giving a similar such indication. Property may be Struck Off electronically at the conclusion of a timed online auction event. (Also, "Knocked Down" or "Knock Down").
"Winning Bid" means the (i) highest bid received and accepted by Auctioneer, and, (ii) approved, accepted, and confirmed by Seller.
"Winning Bidder" means the Bidder who is recognized by Auctioneer as having made the Winning Bid.
"Withdrawn", "Withdrawal", or "Withdraw" refers to the circumstance in which the Property is removed or withdrawn from the Auction, or in which it is determined that such Property will not be offered or sold at the Auction.
"Without Reserve" means Absolute.
All items are sold "AS IS, WHERE IS, with NO WARRANTY expressed or implied. Keep in mind that these items are used and may have scratches, dents, dings, holes, funky odors, etc. Descriptions are believed to be accurate but not guaranteed. Any mention of an item's condition is not an official grading of the item's condition. When you are not certain of the condition or wear of an item, please bid accordingly or do not bid at all. This is an Auction and all items are sold As-Is, Where Is, with no refunds or guarantees,
Preview is strongly suggested to gauge the condition of each piece and to gain perspective on the size or number of items in each lot.
Auctioneer may grant access to the Property for pre-Auction inspections and viewings. All persons who come onto the Property assume all risks of damage or loss to person and property and specifically release Auctioneer from any and all liability. Any person may be denied access to the Property, and may be removed at Auctioneer's discretion. Auctioneer will not be liable by reason of any defect in, or condition of, the Property.
No Bidder may retract a bid that has been acknowledged by Auctioneer. Further to the foregoing, each Bidder acknowledges and agrees that Auctioneer is acting in reliance on tendered bids in the conduct of the Auction, and that bid retraction is disruptive and interferes with the Auction, and that, as an inducement for Auctioneer to accept such Bidder's Bidder Registration and for such Bidder to bid at the Auction, each Bidder agrees not to withdraw or to attempt to withdraw any tendered bid that has been acknowledged by Auctioneer.
Anyone desiring to bid online, or to establish the possibility of bidding online, will be required to create an online bidding account by completing all necessary forms and providing required information.
Auction Location. This is an Online Auction which may be opened to continued bidding in a live auction format, conducted by the Auctioneer located in Fairfax County, Virginia. Notwithstanding the physical location of any Participant, these Bidder Terms and Conditions are entered into in Fairfax County, Virginia, all bids and payments are received in Fairfax County, Virginia, and the Realty Purchase and Sale Agreement will be formed and entered into in Fairfax County, Virginia.
To register for the Auction, the Auctioneer must be able to process your winning bid. A valid credit card must be used to register. After you have registered for this online auction, the Auctioneer may authorize the credit card up to $100.00. The up to $100.00 deposit is not a charge, only an authorization hold; if you decide not to make any bids during this auction, or if none of your bids are successful, the Auctioneer will not take any money from your account, and the authorization hold on your $100.00 will be lifted in accordance with the procedures of your credit card provider and/or banking institution. If you fail to provide full payment for your purchases, the $100.00 authorization hold will be captured and applied toward your outstanding balance.
Buyer's Premium. The Property is offered subject to a Eighteen percent (18%) Buyer Premium, which will be paid by the Buyer to Auctioneer for Auctioneer's own account. The Buyer's Premium will be calculated as a percentage of the Hammer Price, and will be added to the Hammer Price plus sales tax to determine the final Purchase Price. The Buyer's Premium is earned by Auctioneer with the Fall of the Hammer and is non-refundable.
Technology Disruptions; Failures by Online Auction Platform Provider and its Affiliates or Contractors. Auctioneer will not be responsible for technology disruptions, errors, or failures (including disruptions to bidding or the failure to execute, recognize, or record online bids), whether caused by (i) loss of connectivity, breakdown, disruption, or failure of the Online Auction Platform, (ii) breakdown, disruption, or failure of a Bidder's internet connection, computer, or system, or (iii) otherwise. Auctioneer may, but will not be required to, continue, suspend, delay, extend, reschedule, or close the Auction because of disruptions caused by technology failures, even after bidding has commenced. Under no circumstances will Auctioneer be liable for any failure of the Online Auction Platform Provider to perform all or any of its obligations, or for the failure of any affiliates, employees, agents, representatives, or contractors of the Online Auction Platform Provider to perform their obligations.
Auto Extend Feature. Any Online Bidding Period may include an auto extend feature. This means that, if an online bid is entered within a set time period approaching the end of the established Online Bidding Period, the Online Bidding Period will automatically be extended for an additional amount of time in increments established by Auctioneer, and will continue to be so extended until there is a set period of time that lapses during which no online bids are received, after which bidding will close. You must continuously refresh your browser during the closing process to see the most current activity on your items, both prior to placing your bid and after submitting your bid. 
Disclaimer. Auctioneer makes no representations or warranties, and disclaims any representations or warranties, (i) that the Online Auction Platform or any related website or technology will be uninterrupted, error free or virus free, (ii) as to the results that may be obtained by using the Online Auction Platform or any related website or technology, or (iii) as to the accuracy, completeness, reliability, security, or current nature of the Online Auction Platform or any related website technology.
Responsibility for Online Bids. Each Registered Bidder is responsible for all bids transmitted from such Registered Bidder's computer or from such Registered Bidder's account for the Online Auction Platform. If a Winning Bid is sent from the computer of a Registered Bidder, or from a Registered Bidder's account for the Online Auction Platform, such Registered Bidder will be the Buyer. Each Registered Bidder must notify Auctioneer immediately if such Registered Bidder's account or password has been compromised
Property Offered with Reserve Property & items may be offered With Reserve, and, as such, any bid may be rejected, and the Property may be withdrawn by Auctioneer, at any time before the Fall of the Hammer. The starting bid is not the Reserve Price. Except where prohibited by law, Auctioneer may bid on behalf of Seller up to the amount of the Reserve Price (and no such bid will result in a sale of the Property). If the Reserve Price is not met, Seller is under no obligation to sell the Property; however, Seller may accept a bid that is below the Reserve Price in Seller's & Auctioneer sole and absolute discretion
No Reduction or Retraction of Online Bids. Online bids may not be reduced or retracted. Further to the foregoing, each Bidder acknowledges and agrees that Auctioneer is acting in reliance on tendered bids in the conduct of the Auction, and that bid retraction is disruptive and interferes with the Auction, and that, as an inducement for Auctioneer to accept such Bidder's Bidder Registration and for such Bidder to bid at the Auction, each Bidder agrees not to withdraw or to attempt to withdraw any tendered online bid. Notwithstanding the foregoing, on the request of a Bidder, Auctioneer may, in Auctioneer's discretion, cancel an online bid that was entered for a clearly erroneous amount.
Bid Increments. Bid increments are established and controlled by Auctioneer, and may be adjusted or modified in Auctioneer's sole and absolute discretion. Payment can be made with a credit or debit card, you will be automatically charged at the close of the Auction with the credit card provided. If the card is declined, bidder must provide full payment with another form of payment the same day and cure the payment default.
Bidders Duty to Inspect and Investigate:  You acknowledge that the Auctioneer is providing you with the opportunity to inspect the items being offered for sale in this auction.  The Auctioneer strongly encourages you to attend the scheduled inspection for this auction, which will take place on the date listed..  If you choose not to attend the scheduled inspection or are in doubt about the condition, completeness, or suitability of a given item, please bid accordingly.
Registered Bidders Responsible for Bids Placed on Bidder Number. Each Registered Bidder is responsible for the Bidder Number issued to such Registered Bidder. Auctioneer is not responsible for monitoring or policing the use of Bidder Numbers, and each Registered Bidder is responsible for all bids made on the Bidder Number issued to such Registered Bidder even if the Registered Bidder claims that the Bidder Number was lost, stolen, or misappropriated, unless notice of a lost, stolen, or misappropriated Bidder Number was provided to Auctioneer prior to an unauthorized bid being made. Absent a clerical error, Auctioneer's recording of bids against a Bidder Number will be conclusive as to the making of such bid by, or on behalf of, the Registered Bidder.
Withdrawal of the Property. Auctioneer has the absolute right to withdraw the Property from the Auction prior to the Fall of the Hammer.
Winning Bid; Buyer. Pursuant to these Bidder Terms and Conditions, the Bidder making the Winning Bid for the Property offered for sale at the Auction will be the Buyer of the Property.
You are bidding on the described item, not the photo. Please let us know if you see an error in our listings.
Pickup: All items must be removed by buyer during the schedule pickup dates and time(s). Any items not removed during the pickup times will become the property of Prime Auction Solutions (unless other written mutually acceptable arrangements have been within 24 hours of the Auction end). Please bring plenty of help and proper equipment needed to remove your items. Auction staff is not available to assist with loading. Buyer is responsible to bring your own packing material to remove items safely. The Auctioneer does not ship, nor does the Auctioneer hold items beyond the published removal times.  The Auctioneer is not obligated to issue you a refund if you are unable to pick up and safely remove your items during the published removal times
Bidder's Duty to Remove Items Safely:  Again, you are solely responsible for the safe pick-up, removal, and transportation of your items.  You agree that the pick-up, removal, and transportation of your items will be solely at your expense and at your risk.  You further agree that you will be responsible for any damage that you or any of your agents cause during any preview or removal period, and also agree that the credit card associated with your online account may be charged for any expenses incurred and/or repairs necessary as a result of any damage that you cause.
Release Upon Presentation of Receipt:  You understand and agree that the Auction Company is only obligated to release your items after you or your agent presents a Paid Sales Receipt and satisfactory identification documentation.  You further understand and agree that it is your duty to ensure that any agent picking up items on your behalf has a copy of your Paid Sales Receipt to present at the pick-up location.  You explicitly authorize the Auction Manager to release your items to any person in possession of your Paid Sales Receipt.  No item will be released to any person unless that person presents a Paid Sales Receipt listing the item in question. 

Title: Title does not pass to the buyer, until full payment has been received by the auction company. If at any time after the immediate close of the Auction, the credit card used to register for the Auction is declined and full payment is not received, the Auction company can resell the item at any time if it so chooses. This does not release the buyer of its responsibility to make full payment for the items as the winning bidder including reasonable fee for the storage, removal, and/or disposal of any such item.
Abandonment:  You understand and agree that any item that you do not pick up during the published removal times will be considered abandoned.  You understand and agree that you will not receive any refund in connection with any item that is considered abandoned, and that you will be charged a reasonable fee for the storage, removal, and/or disposal of any such item.
Disposal of Unclaimed Items:  In the event you refuse to pay for or abandon any item that you win at auction, the Auction Manager will have the option of reselling, removing, storing, or disposing of the unpaid-for or abandoned item.  You understand and agree that you will be personally responsible for all deficiencies – and all legal, collection, transportation, and storage expenses – associated with your delinquent account and/or abandoned items.  In the event of resale, you agree to pay any cost associated with the resale as well as any deficiency between your original purchase price and the resale price.
Changes in Circumstance:  All aspects of this auction are subject to change without notice.  The Auctioneer reserves the right to – at any time and in the Auctioneer's sole and absolute discretion – (a) add or remove items from the auction, (b) split or combine lots, (c) add minimum bids or reserve prices, (d) cancel, suspend, extend, or reschedule the sale of an individual item, lot, auction, and/or auction event, (e) make changes to the auction's closing, inspection, or removal times, or (f) take any other action the Auctioneer deems necessary to effect the fair conduct of this sale or protection of buyers', sellers', or other parties' interests.(g) Update the Auction terms and conditions. In the event a seller withdraws an item from this auction prior to the close of the auction, the Auctioneer may leave the item on the catalog and buy the item back on behalf of the seller to establish the Auctioneer's earned commission and the buyer's premium due to the Auctioneer from the seller.
Liability:  In all cases, the Auctioneer's liability, and the liability of the seller of the items in this auction, will be limited to the refund of your purchase price.  The Auctioneer will not be liable for any amount in connection with the postponement or cancellation of this auction, or the withdrawal of any item or lot from this auction.  In no event will the Auctioneer be liable for lost profits or any special, incidental, or consequential damages arising out of or in connection with this auction or any related sale or transaction. 
Property Sold "AS IS" and "WITH ALL FAULTS"; All Sales Final. THE PROPERTY IS BEING OFFERED AND SOLD IN ITS "AS IS" CONDITION AT THE TIME OF THE AUCTION, WITH ALL FAULTS INCLUDING ANY HIDDEN DEFECTS OF ANY NATURE. NEITHER AUCTIONEER NOR SELLER MAKES ANY REPRESENTATIONS, WARRANTIES, OR GUARANTEES WHATSOEVER, EXPRESS OR IMPLIED, REGARDING THE NATURE, VALUE, SOURCE, AUTHENTICITY, FITNESS, MERCHANTABILITY, AND/OR ANY OTHER ASPECT OR CHARACTERISTICS OF THE PROPERTY. NO STATEMENT ANYWHERE, WHETHER EXPRESS OR IMPLIED, INCLUDING VERBAL STATEMENTS MADE BY AUCTIONEER, WILL BE DEEMED A WARRANTY OR REPRESENTATION BY AUCTIONEER OR SELLER REGARDING THE PROPERTY. WITHOUT LIMITING THE GENERALITY OF THE FOREGOING, THERE ARE NO WARRANTIES OF TITLE, NON-INFRINGEMENT, MERCHANTABILITY OR FITNESS FOR A PARTICULAR PURPOSE, ALL OF WHICH ARE EXPRESSLY DISCLAIMED. EACH PARTICIPANT ACKNOWLEDGES AND AGREES THAT SUCH PARTICIPANT CANNOT RELY, AND HAS NOT RELIED, ON ANY REPRESENTATION, WARRANTY, OR GUARANTY MADE BY THE SELLER OR ANYONE ACTING AS AGENT OF THE SELLER, ORALLY OR IN WRITING, ABOUT THE PROPERTY. ALL SALES ARE FINAL
No Stop Payment Orders or Credit Card Chargebacks. Each Bidder agrees that such Bidder will not, under any circumstances, (i) issue a stop payment order with respect to any checks issued at or in connection with the Auction, or (ii) initiate a credit card chargeback with respect to any purchases at the Auction. Each Bidder further agrees that if, in violation of these Terms and Conditions, a stop payment order is issued or a credit card chargeback is initiated, these Bidder Terms and Conditions will be conclusive evidence of the Bidder's (i) waiver of any rights to issue a stop payment order or to initiate a credit card chargeback, and (ii) agreement not to issue a stop payment order or to initiate a credit card chargeback; and each Bidder acknowledges and agrees that on Auctioneer's presentation of these Bidder Terms and Conditions to the bank, credit card company, or other financial institution against which a check was drawn or that issued the credit card on which charges were made, such bank, credit card company, or other financial institution will reverse any stop-payment order and/or deny any credit card chargeback, and will re-credit all amounts to or for the account of Auctioneer. If, in violation of these Bidder Terms and Conditions, a Bidder issues a stop payment order or initiates a credit card chargeback, such Bidder, even if successful, will remain liable for all purchases made at the Auction, and will be responsible for all costs and expenses, including attorneys' fees, incurred by or on behalf of Auctioneer and/or Seller in challenging the stop payment order or credit card chargeback and in collecting payment. Each Bidder acknowledges and agrees that the covenant not to issue a stop payment order or to initiate a credit card chargeback is a condition to the issuance of a Bidder Number to such Bidder, and is being made as an inducement for Auctioneer to accept such Bidder's Bidder Registration and to issue a Bidder Number. Each Bidder acknowledges and agrees that Auctioneer is relying on the covenant not to issue a stop payment order or to initiate a credit card chargeback in accepting such Bidder's Bidder Registration and in issuing a Bidder Number.
Attorneys' Fees. If any Participant breaches such Participant's obligations under these Bidder Terms and Conditions, Auctioneer and/or Seller will be entitled to recover all costs and expenses, including attorneys' fees incurred in enforcing their respective rights hereunder
Severability:  If any term, provision, paragraph, condition, or other portion of this agreement – or the application of these to any person, place, or circumstance – is held to be invalid, unenforceable, or void, the remainder of this agreement and such term, provision, covenant, or condition as applied to other persons, places, and circumstances will remain in full force and effect.
Sales Tax:  Sales tax will be collected on items purchased at this auction. 
Photographs and Descriptions:  The Auction company regularly posts item descriptions and photographs to aid bidders in the bidding process, and will make every effort to ensure that the descriptions and photographs that we post accurately represent the items being offered for sale.  In some photographs, multiple items may appear to be joined as a single unit, however you should not assume that a lot consists of more than one item simply because various items appear connected or are featured in the same photograph.  Also understand that, on occasion, the wrong photograph may be displayed for a given item.  At all times, you are bidding on items as they are described, not as they appear in any photograph.
Indemnification:  You agree to indemnify, defend, and hold harmless the Auctioneer and its employees, officers, owners, affiliates, agents, and representatives from and against any claims, losses, damages, liabilities, judgments, fees, costs, and expenses, including reasonable legal fees and costs, related to, arising from, or associated with you, your agents or representatives – including, but not limited to, personal injury or property damage caused at any sales site or during removal or transportation of items won at auction, any dispute with another bidder, or any violation of these Terms and Conditions.
Governing Law; Jurisdiction; Venue. These Bidder Terms and Conditions will be governed by and construed in accordance with the laws of the Commonwealth of Virginia, including its statutes of limitations, but without regard to its rules governing conflict of laws. All claims, disputes, and other matters between the parties will be brought in the state or federal courts sitting in and for Fairfax County, Virginia, which courts will have exclusive jurisdiction, and will be the exclusive venue, for any and all such claims, disputes, and other matters. By submitting a Bidder Registration and accepting a Bidder Number each Registered Bidder irrevocably and unconditionally (i) agrees that any claim, suit or cause of action relating to these Bidder Terms and Conditions, or the transactions contemplated hereby, will be brought in the state or federal courts sitting in and for Fairfax County, Virginia; (ii) consents to the jurisdiction of such courts for any such claim, suit or cause of action; (iii) waives any objection that such party may have to the laying of venue of any such claim, suit or cause of action in such courts; and (iv) waives any objection to the bringing of such claim, suit or cause of action in such courts on the grounds of forum non conveniens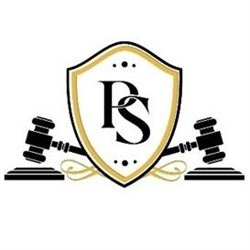 The home has sold and everything must go!

The Auction is open for bidding; elegant furniture, rugs, art and decor will be sold.Click to preview the catalog and to bid.

Auction Open For Bidding. Place your bid and max bid.

Register to Bid and to receive auction updates - Click Here

Collections feature: Furniture, Home Decor, Antiques, Signed Art, Rugs, Fine Jewelry and Objects D' Art from Around the World.

Call 703.889.8949 for any additional information.
PREVIEW AUCTION CATALOG - CLICK HERE

How Do I Bid?
Online Only Auction
Bid here on the Prime Auction Website or Download the Prime Auction Solutions App to bid from anywhere using your Smart Phone.
To Bid on the Prime Auction Solutions Website from your Web Browser Click Here to Sign In / Sign Up

Download the App for iPHONE - Click Here
Download the App for ANDROID - Click Here

Online Only Auction. Place your bid and your max bids to win your items!

Auction Ends:
Saturday December, 14 7:00 p.m. EST, lots will begin to close.

Pickup will be at the residence in Dupont Circle by Appointment:
Sunday December 15, 12:00 p.m. - 4:00 p.m.
Invoices will be sent out by Sunday morning.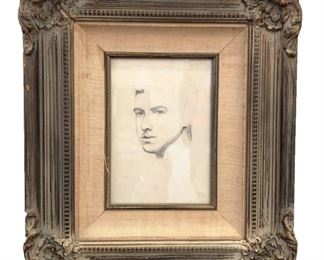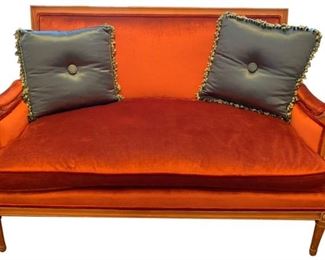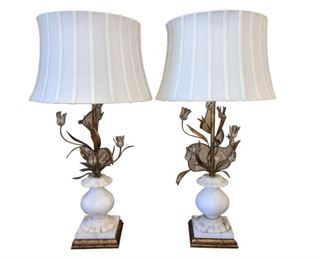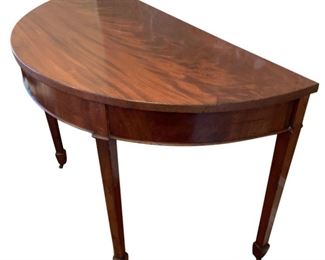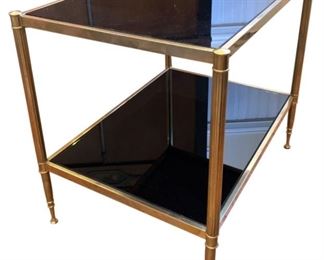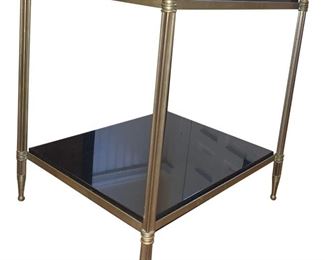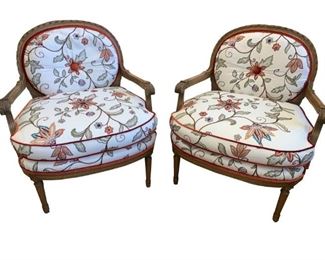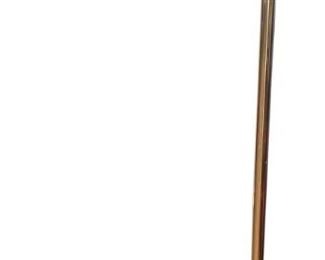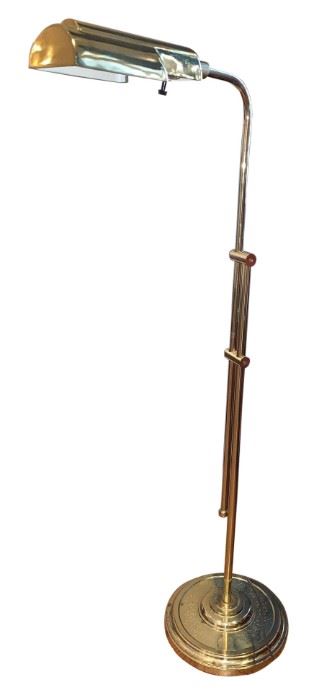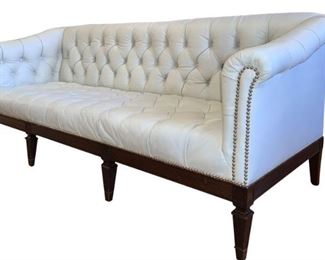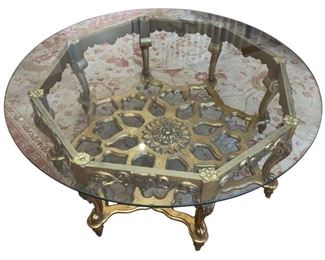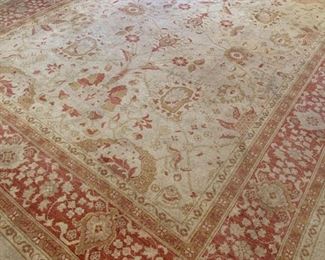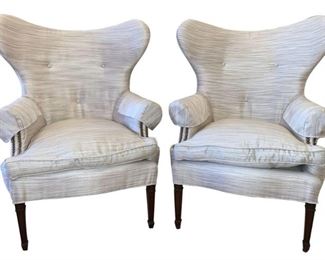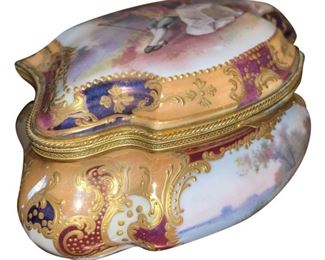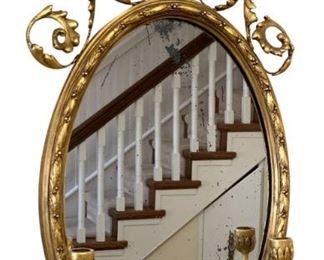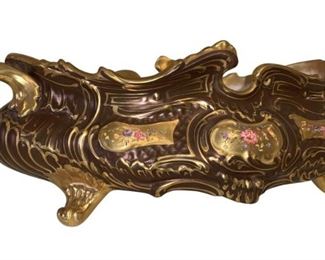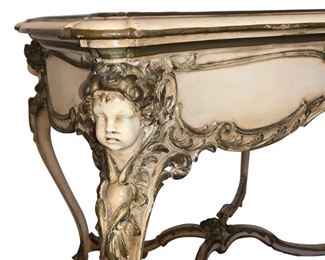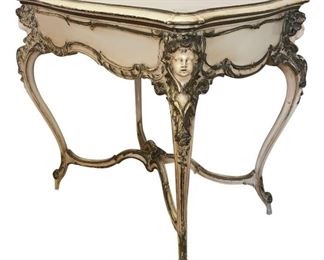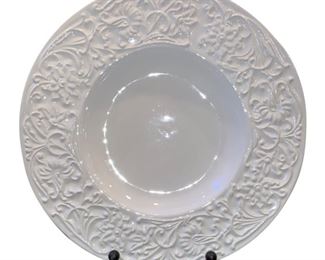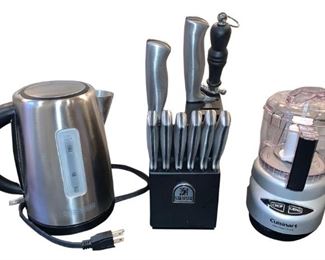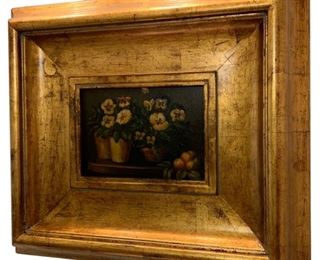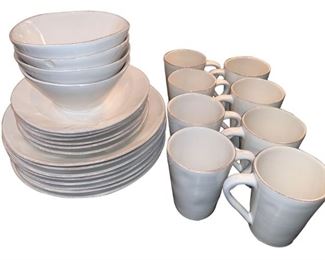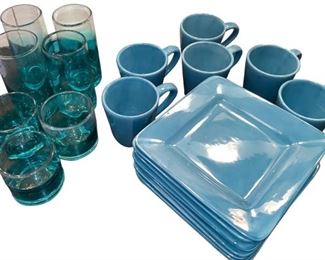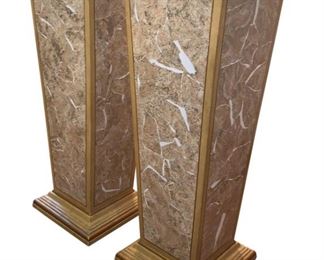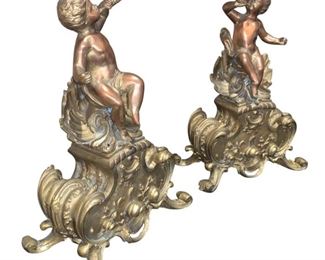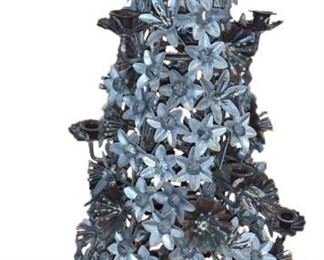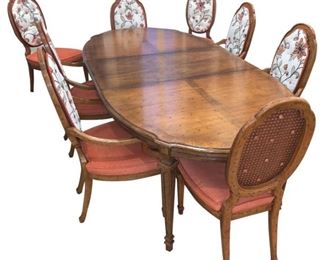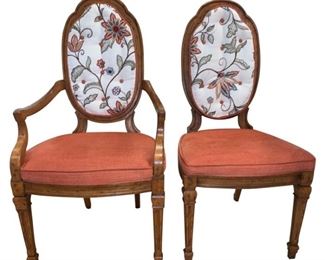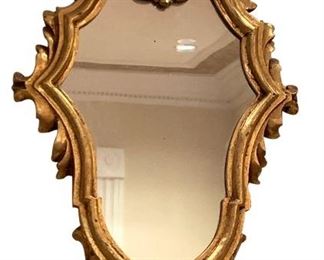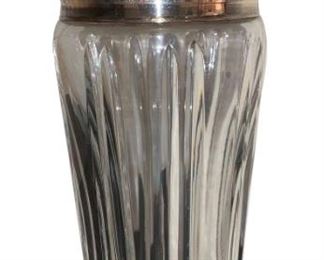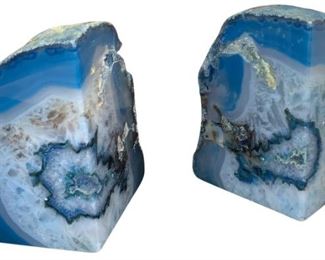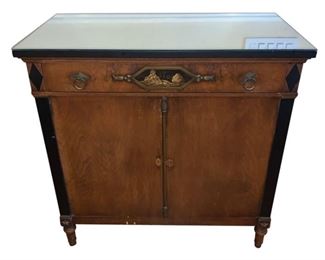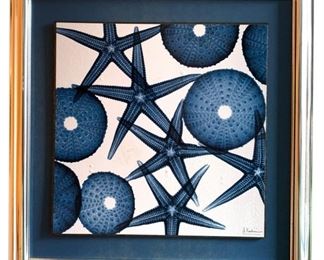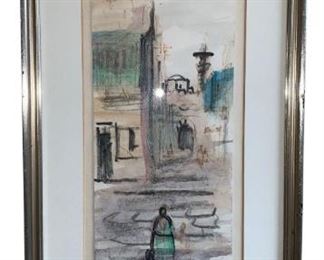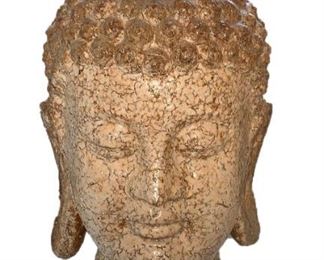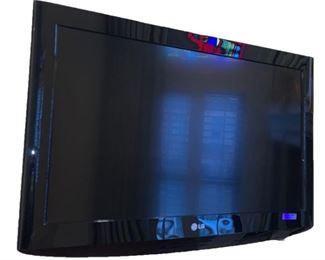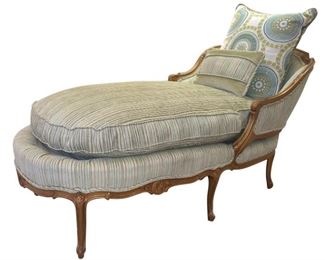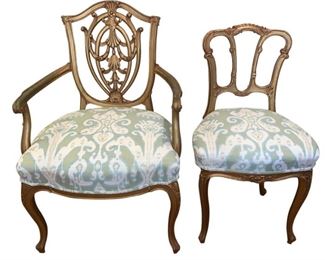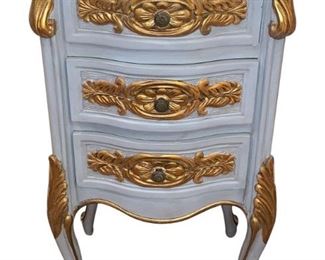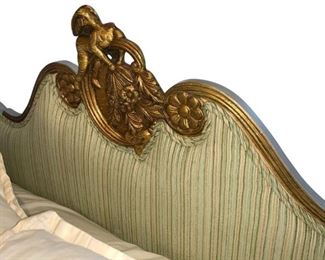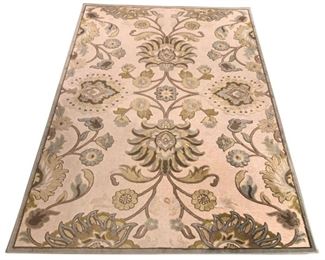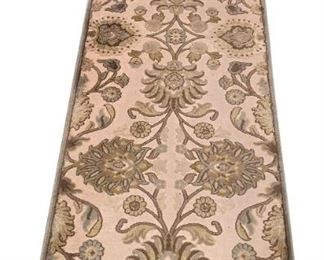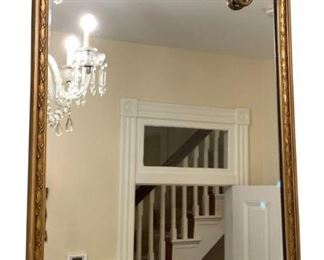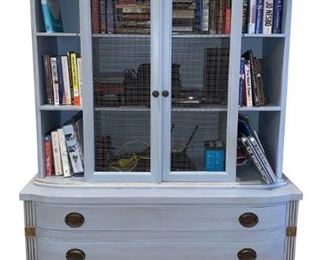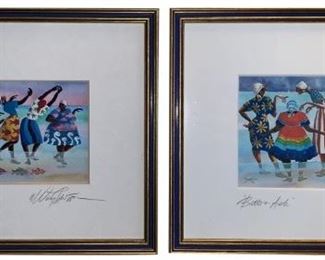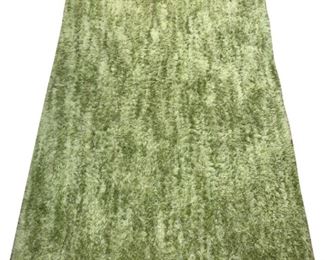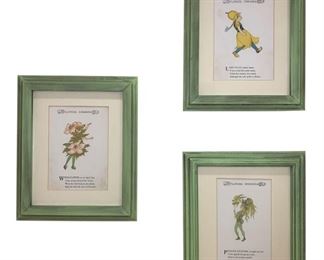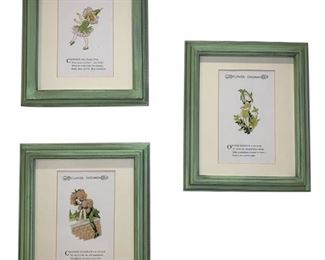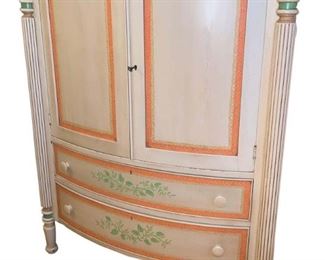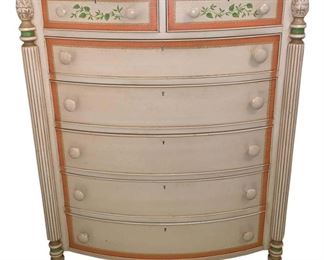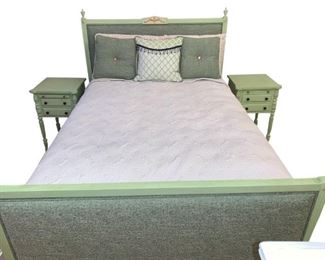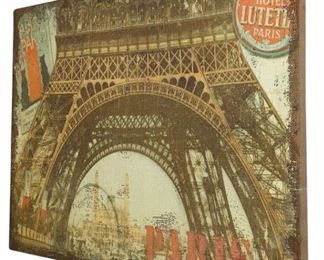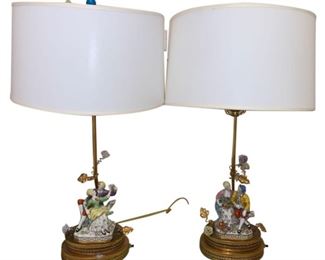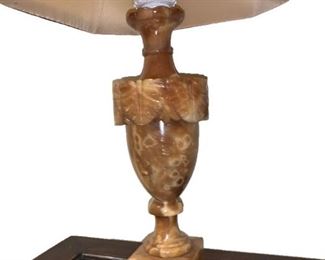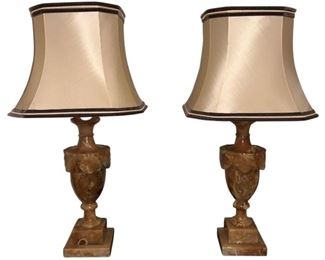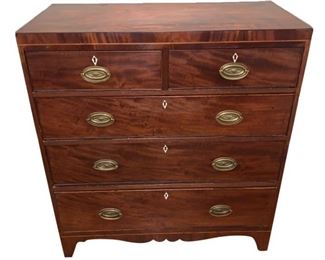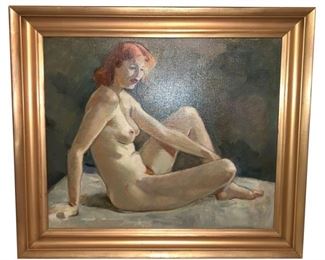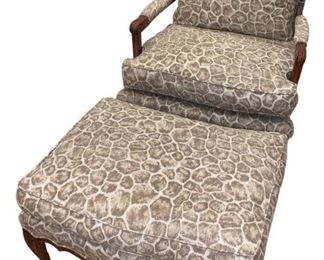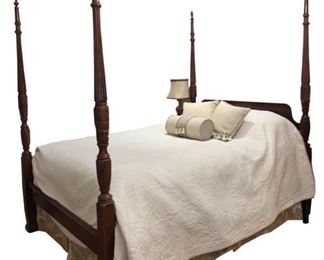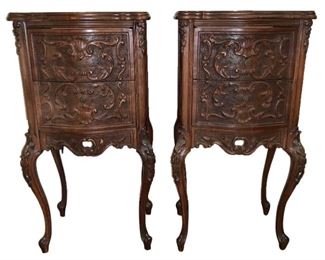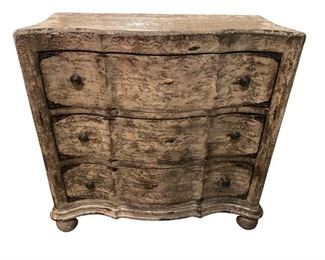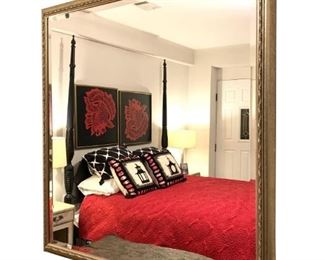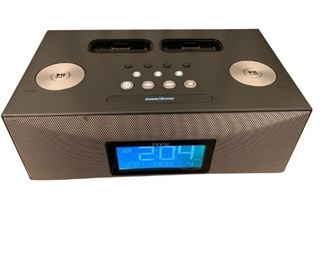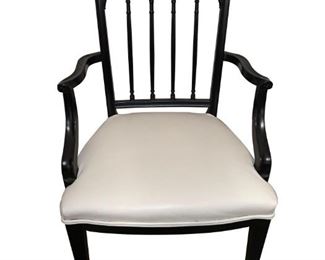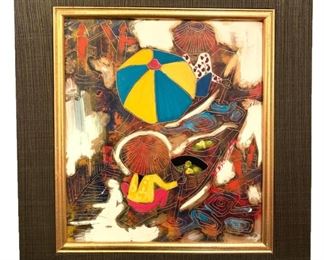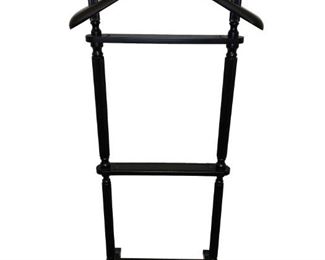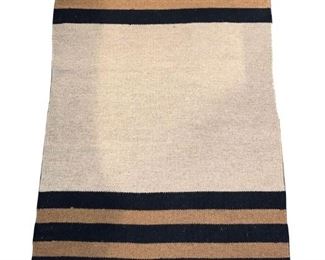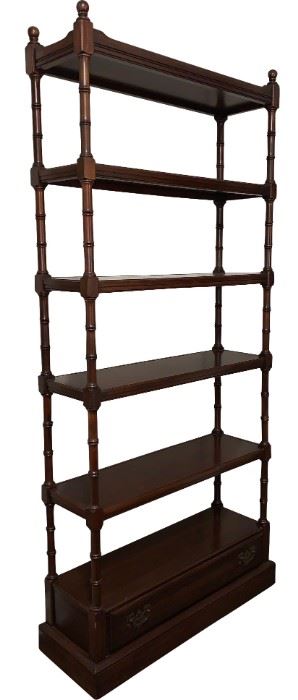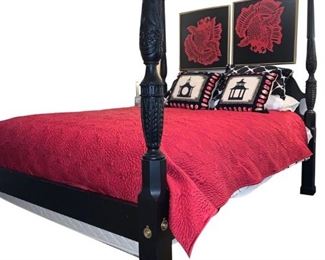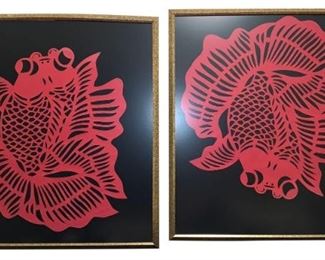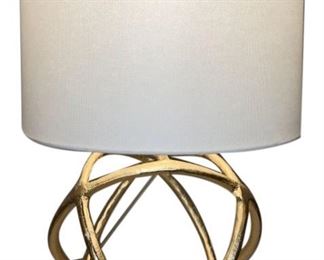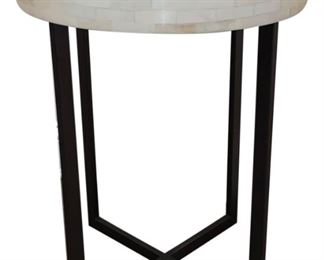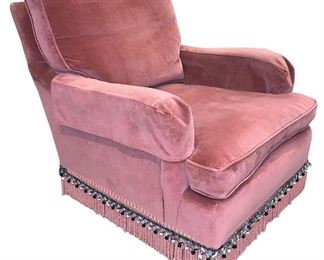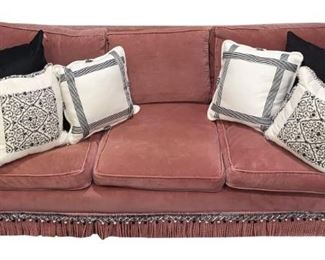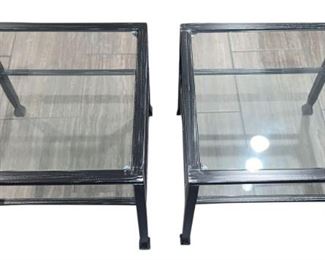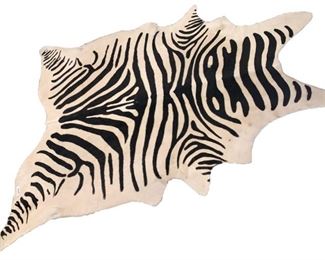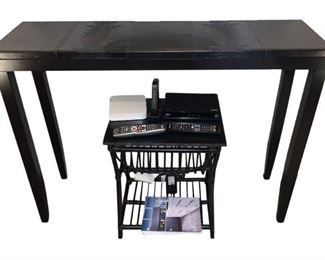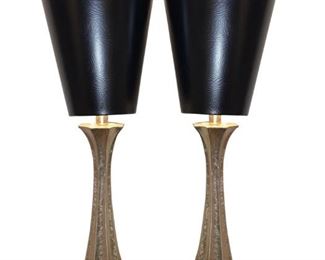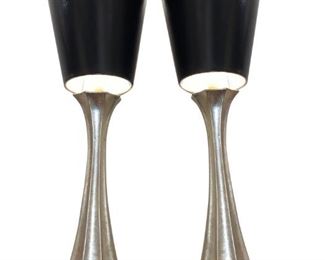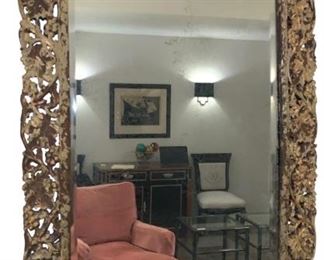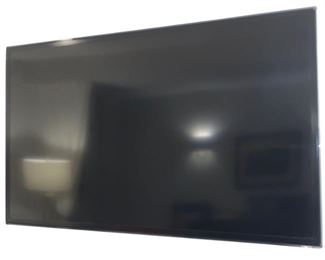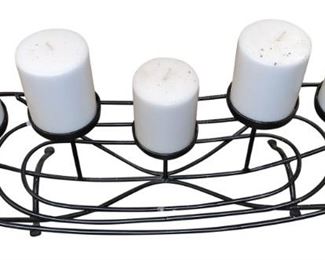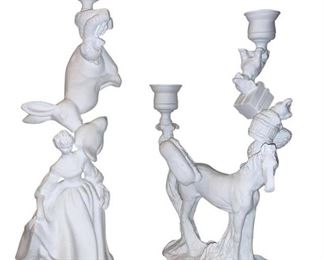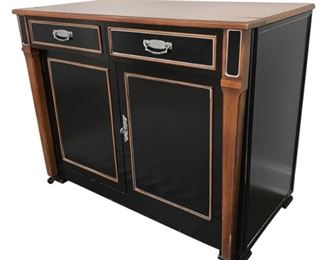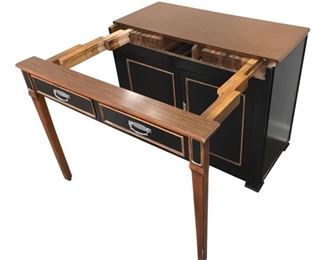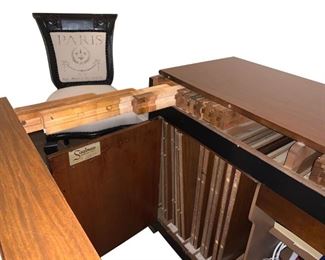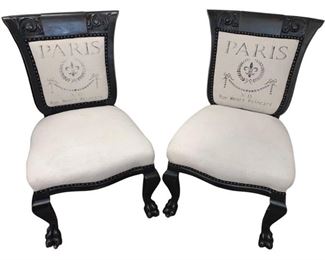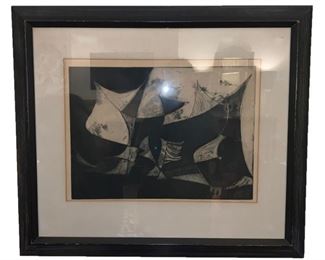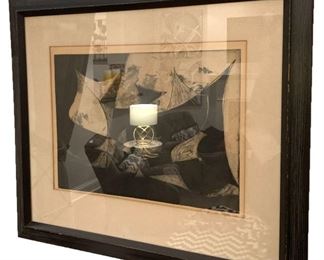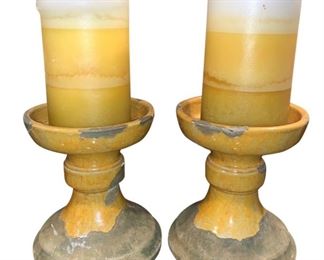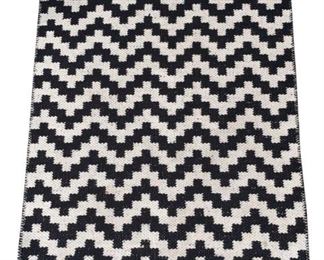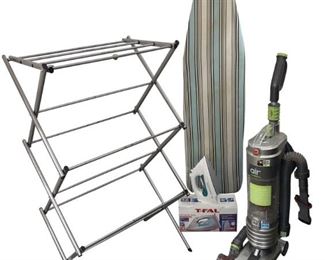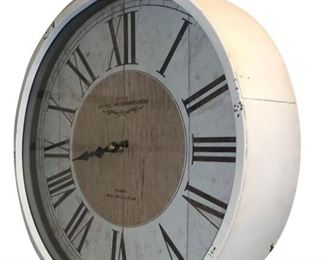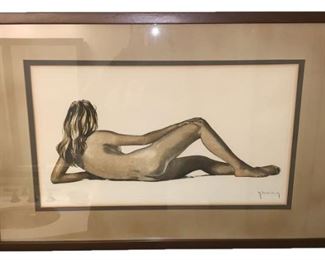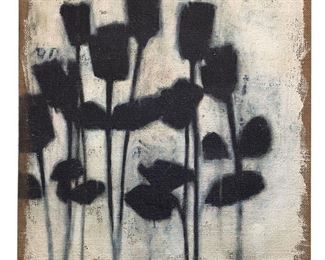 Thank you for using EstateSales.NET. You're the best!